Are you ready to move up to a better job or finally get the job you really want? Are you jumping back into the workforce? Even though the job market is good, there are some important things you need to know to get hired fast in 2019.  These 11 quick tips will help you get that job offer.
Redo Your Resume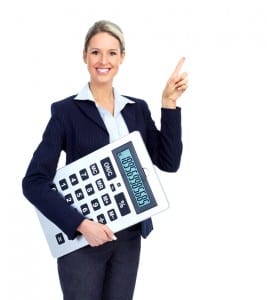 I've seen way too many resumes that don't take into account applicant tracking systems or human readers. This kind of neglect will keep your resume buried and keep you unemployed.
Applicant tracking systems (ATS) are computer databases for resumes that rely on keywords to search and pull up your resume. So, if you don't have the right keywords on your resume, it won't show up for that employer.
How do you make sure you have the right keywords? Take a look through posted job ads and descriptions and see what terminology they use to describe their tasks and skill sets. Try to incorporate the way they say things into your resume. This is one great way to tailor your resume to a company.
Next, keep your very busy human reader in mind. One way to help them is by taking long, hard-to-read paragraphs out of your resume. Instead, use bullet points to mark your greatest accomplishments in each job. (Even though you're cutting words, don't stretch your resume out past 2 pages.)
Within your bullet points, incorporate quantification. This means, use numbers, dollars, and percentages to describe your accomplishments. So, instead of saying "Responsible for maintaining the budget," say, "Maintained $2M budget over 3 years," or something like that. Quantifying your accomplishments is a sure-fire way to get the attention of a future boss.
See more about how to quantify your resume.
Improve Your LinkedIn Profile
The vast majority of recruiters and hiring managers (your future bosses) look through LinkedIn for likely job candidates. Make sure they can find you and are suitably impressed with you by including a descriptive title (not necessarily your official job title), a compelling headline, and a good, business-appropriate professional photo.
While you're improving your profile, don't forget to participate. Join industry-focused groups. Join discussions and let people get to know you through good questions and thoughtful comments. Also, lots of groups post job openings that don't necessarily get posted publicly. Groups are a great resource for you.
Here's a LinkedIn Profile Tutorial.
Take Charge of Your Online Presence
If an interested employer sees your resume, one of the next things they'll do is Google you. Here's how to make sure they find favorable results: Actively create them. To do that, you need to be active online.
Comment on relevant discussions on LinkedIn articles and in groups.
Be professional on Facebook (and maybe clean up your posts).
Tweet positive or job-related information.
See if you can guest-write blog articles. Lots of blog owners are looking for fresh content and would be happy to publish your article.
All of these things will help you show up in a great way when they search for you.
Work Your Network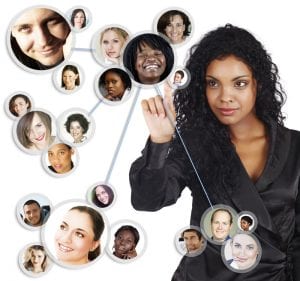 Networking is one of the best ways to find jobs and get interviews. Most of the job seekers I speak with don't realize how large their network is until they really think about it.
Who's in your network? It's not only people you've worked with, it's those you knew in related areas but didn't necessarily work directly with. Don't forget about your friends, your kid's teachers and coaches, the people you go to church with, the people you socialize with, and even the people who cut your hair or make your latte.
Let everyone you can know that you're looking. All they have to do is pass on information, or send your resume themselves if they'd rather. Most people are happy to help.
Contact Hiring Managers Directly Instead of Applying Online
Are you applying for jobs you're qualified for but getting no response? You're not alone. It happens all the time. The way to beat a broken HR application system is to get yourself in front of the actual decision maker—your future boss or their boss. Not only do you get a more direct shot at an interview, you'll uncover some truly fantastic hidden jobs.
See more about How to Find Unadvertised Jobs and Get Interviews
Send a Strong Cover Letter
Even though you're emailing your resume, you still need a note with it (a cover letter). Make your cover letter short, sweet, and to the point.
*Be sure to make the body of your email your cover letter—don't attach it to the email.
Here's a FREE cover letter template and tips for you.
Over Prepare for Every Interview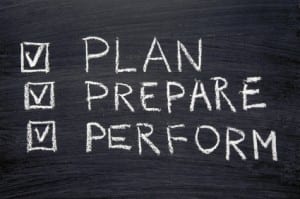 In some companies, interviewing is more rigorous than ever before. Not only will you be doing phone interviews (which are vital—see this post on how to prepare for phone interviews), you may even be doing video interviews. You may be asked a lot of behavioral interview questions, or you might be asked to complete a simulated work task. Some companies like to do personality assessments to make sure you're a good fit. There may be several rounds of interviews, and one of them might be a panel interview, or an interview over a meal.
Now that you're good and nervous, remember this: The more you prepare for the interview process, the more confidence you'll feel and the better you'll perform in any situation.
What does good preparation mean?
Research the company thoroughly so that you know as much as possible about their successes, failures, and challenges.
Practice great interview answers and have stories ready to go that demonstrate how you've successfully handled challenges.
Project confidence and enthusiasm with your body language.
Download my comprehensive, Free Job Interview Prep Kit.
Bring a 30-60-90-Day Plan to Your First Interview
The most powerful way to excel in any job interview and get the offer is by bringing a 30-60-90-day plan. Your plan should outline priorities and tasks for your first 3 months on the job. It helps them to visualize you in the job and demonstrates your work ethic, enthusiasm, and knowledge. Even better, it elevates your conversation miles past what your competition will be talking about.
Find out about 30-60-90-day plans here.
Ask Smart Questions During Your Interview
Asking questions is a winning interview strategy. Good questions uncover what the hiring manager is really hoping for in a candidate so you can be better at selling yourself for the job. You'll get more information you can use to deliver effective interview answers. And, you'll demonstrate your interest and critical thinking skills.
See the great interview questions to ask here.
Have Great References Lined Up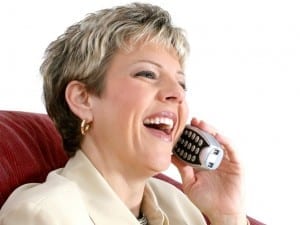 References can make or break a job offer. The best references are past managers or bosses. But don't be afraid to prep or coach your references by letting them know what's best for them to focus on in their call.
See the rules for references here.
Follow Up Well After the Interview
Send your thank you note by email within 24 hours of the interview. In your note, refer back to what you discussed and add further thoughts, if you have them. This is also a good time to correct mistakes or reiterate your fit for the job. Based on your discussion, you could also revise your 30-60-90-day plan and attach it to your note.
If they don't get back to you by the time they said they would (and you should have asked about a timeline in the interview), by all means, give them a call. This is your life and you deserve to know what they're thinking. It's good communication.
Get my free report on job interview follow up.
Get More Help
Consider Working with a Career Coach
Working with a coach is the fastest, most personalized way to get hired fast in 2019. Check out what a coach can do for you here.
Attend a Free Job Search and Interview Training Webinar
Each week, I hold free training webinars to teach job seekers like you the strategies and tips you need to get the job you want. See what's available this week here.