Job references matter. A great reference can convince a hiring manager on the fence to go ahead and hire you–and a bad one can knock you out of the running fast. Learn the rules for references and help yourself get the job.
Which references are best?
Past bosses are always at the top of the list of the best references. If your last job situation wasn't great, you might have to get a little more creative to get a good reference. Try asking a high-level client, a colleague, or a manager you didn't directly work for but who knows your work.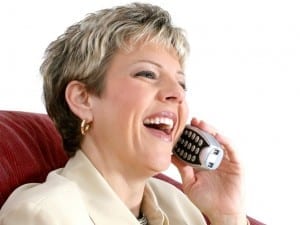 Choose and coach a great reference
It's important to choose someone you know thinks a lot of you, who can express themselves well, and who knows about the job you're going for so that they can speak to your strengths.  You need to coach your references.  Tell them about the job you're going for and jog their memory about things you did that are particularly relevant.  You need to give your references a call anyway to let them know they're about to be called for duty.
When you have a lineup of great references, maintain them and keep them ready for action.  Two to three times a year, send regular emails about your career activities.  It's a nice touch to pass on items or bits of news that may be helpful to them.  When you maintain this regular contact, it's never awkward when you call and say, "Hey, I'm interviewing for this job, and they'll probably be calling you."
Thank your references
Always send a thank you note to your references for their service to you and let them know how it all turned out.
See 4 Great Networking Tips to show you what to say during those contacts and help you maintain your network.