Peggy McKee is an expert resource and a dedicated advocate for job seekers, with a unique perspective that gets job seekers hired fast.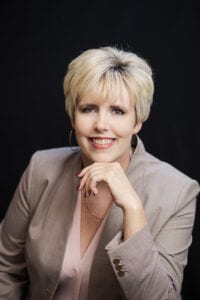 Peggy's years of experience as a nationally-known recruiter for sales and marketing jobs give her an advantage in developing the tools and strategies that help job seekers stand head and shoulders above the competition.  She was named #1 on the list of the Top 25 Most Influential Online Recruiters by HR Examiner, and has been quoted in articles from CNN, CAP TODAY, Yahoo!HotJobs, and the Denver Examiner.
Originally from Oklahoma, Peggy grew up on a 1000-acre ranch (and still loves horses and ranch life).  She earned a B.S. in Chemistry and an M.B.A. in Marketing from the University of Oklahoma, and quickly rose to success with internationally-known companies in the medical sales arena.  In 1999 Peggy founded PHC Consulting, a medical sales recruiting firm.  When she consistently found herself offering advice to jobseekers who weren't even her own candidates, she developed a new business model in order to offer personalized career coaching as well as the tools jobseekers need to thrive and succeed in the job search…and Career Confidential was born.
Today, Career Confidential offers job-winning products, tools, and webinars for job seekers, along with Peggy's 1:1 coaching and group coaching courses. Peggy is also the author of several popular job search and interview books available on Amazon.
Peggy receives positive responses every day from candidates who have used them to land the job of their dreams, and she loves that she has been able to contribute to their success.