How does a good resume become a killer resume that grabs the attention of the hiring manager and screams, "Call me before someone else does!"?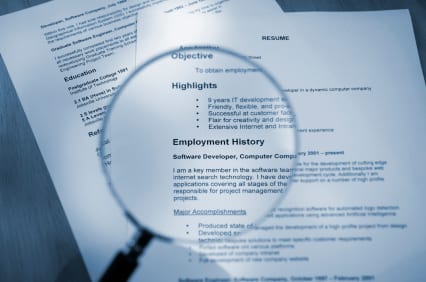 Instead of just describing your responsibilities, a great resume quantifies your experience by using numbers, dollars, and percentages that say:  "This is what I achieved, and I could achieve it for you."
See what I mean:  Which is better?
"Responsible for bringing in new clients" or "Brought in 20 new clients in 3 months"
"Responsible for delivering product on time and under budget" or ""98% on-time delivery of product"
"Responsible for maintaining accuracy in company database" or "Achieved 100% accuracy in 50,000-item database over 2 years"
"Dean's List" or "Maintained 3.7 GPA over 4 years"
See?  Numbers are always better.
If you want your resume to powerfully sell you for the job, go through it and see where you can translate your achievements into numbers, dollars, or percentages that speak the hiring manager's language:  "How can this person benefit MY company?"
————————–
Ace your interviews! Watch my free webinar on Perfect Interview Answers!
Discover the best interview answers, critical mistakes to avoid, and an interview hack that will seal the deal. Interview for any job with confidence!