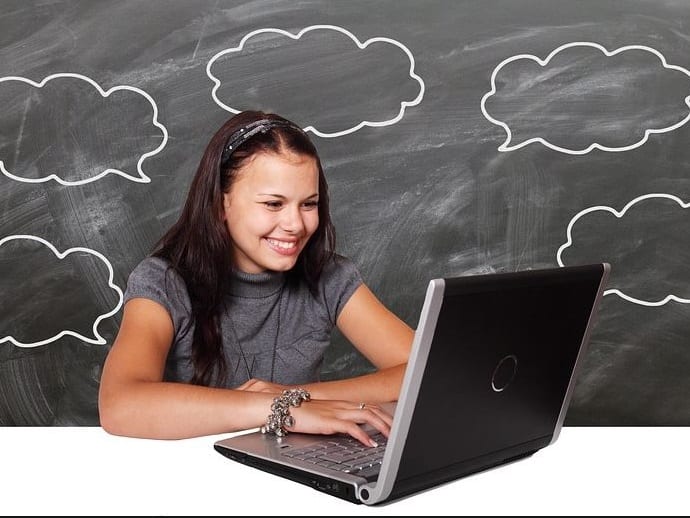 Is an online interview or digital interviewing in your future? Almost certainly—if you haven't experienced one already. More and more, employers are utilizing Skype, Google Hangout, or other video platforms to save time and money on first-round interviews.
How can you make sure you rock your video interview and get the job offer (or at least an invitation for a second interview in person)?
Here are 3 tips to ace your Skype interview:
Make Sure You Have the Basics Down
Don't let extensive experience and qualifications be undermined by a simple mistake.
Clothes
Get all the way dressed in appropriate interview clothes. Naturally, I know someone who didn't put on pants for his Skype interview who forgot about it and stood up to get something. So, put on your pants. Also, your regular 'interview' clothes will be right for this. Typically, these should be in blues or grays (conservative colors) that will read well on the other side of the screen. No busy patterns—solids will be generally better. Avoid strong jewelry—and wear nothing that makes any jangling or clicky noises.
(See more about what to wear to a job interview.)
Makeup
If you wear makeup, you may have to put on a bit more so you don't look washed out on camera. If you don't wear makeup, you may want to add a bit. Here are some tips to look good on camera.
Lighting
Use your webcam to make sure your lighting is flattering and not glaring. (You can do this with a practice call with a friend.) You might be able to adjust your lighting by adjusting the natural light or through artificial lighting. You could place lamps on either side of your face and behind you. You may want to turn off any overhead lights.
Sound
Make sure there will be no distracting background noises. Check your microphone and speakers one more time before you start the interview.
Background
Make sure that everything visible on the screen (and beyond) is clean and uncluttered.  They will notice what they see behind you.  If it's a mess, the implication is that you're a mess.
If necessary, hang a smooth curtain or sheet behind your chair in a neutral color—just make sure it's secure and won't fall.
Practice!
Practice Online
If you haven't done this already (or very often), it's important to download Skype (or set up whatever you'll be using) and practice an online conversation with someone BEFORE the big day.  Talk to a friend and get comfortable with the process so you seem more confident and avoid technical glitches. You'll be more comfortable when you KNOW your camera and microphone work properly.
Practice Interviewing
It would be great if you could also do a mock interview with someone…an entirely different experience than a simple conversation to get used to the technology. Delivering a few practice interview answers does make you better, smoother, and stronger in the actual interview.
If you don't already have someone to practice with, consider working with a career coach. This will give you fast, direct, expert feedback to be better at interviewing immediately.
Check your body language
You don't want to stay perfectly still, but don't move around too much, either. Moderation is best. Smile, lean forward slightly, nod slightly at appropriate moments (especially during the introduction), and tone down dramatic hand movements.
Extra Hint:
Not only will you be asked to interview via video, you may even want to suggest it yourself. If you're having if you're having trouble getting a traditional interview, it's less of a commitment for them to spend a few minutes with you online. If you're job searching long-distance, this can open up many more opportunities for you.
Use these links to learn more about:
Interview Questions and Answers
Getting More Interviews (and practice your new video skills)