If you interviewed but didn't get the job, you need to hear this.
I recently spoke to a job seeker with a great resume and good interview skills. He's absolutely qualified for the jobs he wants, but he can't get hired. So he called me (I'm an interview coach).
In the audio below, I'll tell you what I told him. I showed him why this is happening and what to do.
Don't miss this! This 5-minute audio will change the way you think about interviews and get you hired.
Click the control to listen.
What to do now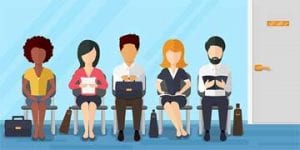 I know that these will make all the difference in your job search.
Best of luck!