Review Spotlight
"The 30/60/90 Day Action Plan is incredible!
The very first time I used it I was offered a higher paying position than the one I applied for.
That was ONE interview! I haven't even had a chance to try it out on any other potential employers, because I GOT THE JOB immediately!!
The best online tool I have ever purchased, and [Career Confidential's] follow-up support is stellar."
-Scott R.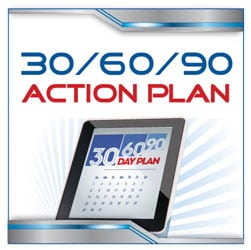 $97