How To Answer Interview Questions Series
Table of Contents
Click to expand question sets, then click individual questions to read the post.

 Think about job interviews. You're so thrilled when you get the call. The interview prep work is exciting because you're getting to know what you hope is your new company. You get your resume, your brag book, and your 30-60-90-day plan all lined out, and you choose what to wear. You map out the route and get there a healthy few minutes early. You greet your interviewer with a smile and a firm handshake, and then you start The Conversation.

Everything hinges on your job interview questions and answers.  Your answers are THE major deciding factor in whether or not you get asked back for a second interview or get the job offer. Not to worry…Career Confidential is here to help.

I am thrilled to announce that we are launching a new blog article series: How to Answer Interview Questions.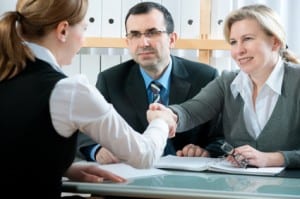 In fact, we are publishing 101 job interview questions and answers in a brand new, open-access series for you. These are typical but tough interview questions that most candidates are asked at some point in their interview process. We will tell you how to answer just about every interview question possible…from the most common standard interview questions to the weird, "personality" interview questions.
But we're not just giving you the answer to parrot…I don't want you to sound like someone who Googled "how to answer interview questions." (Although I will give you ideas.)
I'll address one question per article and coach you through how to approach your answer strategically and construct the best answer possible FOR YOU.
I'll tell you things like:
What hiring managers are REALLY asking with each question…
How to think strategically about your best answer.
What kinds of things you should always include in your answer.
Some sample job interview answers to get you started.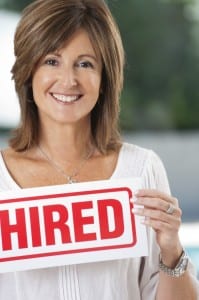 Without a doubt, this How to Answer Interview Questions series is unlike anything you've ever seen before. My entire 15+ years of experience in sales, management, recruiting, and career coaching is behind every answer.
By the time you absorb 101 questions and answers, you will:
It's all just one part of Career Confidential's mission to transform you into the top candidate for the job. We want your success. Please explore our site to see everything we have to offer to get you to your goal.
If you'd like to practice your interview answers with professional feedback,
or you need help with specific answers, I'd love to work with you as your interview coach.
Find out more about my special offer for personal 1:1 coaching or
my group coaching membership that meets online Thursday evenings at 7:00pm CST!