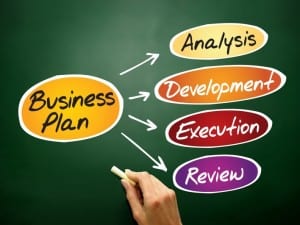 100-Day Plans aren't just for Presidents and C-Level executives. Everyone interviewing for a new job can use a 100-Day Plan (or 90-Day Plan) to better prepare for the interview, enjoy more effective communication in the interview, and have a framework for success in those all-too-critical first few months on the job.

Stronger Interview Prep

To create an effective 100-Day Plan, you must research the job and the company extensively. It's the only way to create a plan that is tailored to that company and that job. However, that research has a huge, 'hidden' benefit: with that knowledge, you will be able to deliver exponentially stronger answers to interview questions than you would without it.

Higher-Level Communication
When you introduce your plan and begin discussing your ideas with the hiring manager or other decision maker, your interview naturally becomes an in-depth, high-level conversation between professionals. This is a much more effective way to communicate who you are and what you can do than by simply staying in the typical interview questions and answers lane, hoping they ask you the questions that show you off at your best.

Hiring You Becomes Easier

For them, hiring you (or anyone) feels risky—can you walk the walk, not just talk the talk? How will you really behave on the job? Do you really have a good work ethic? Do you have the critical thinking skills and the knowledge to do the job?

A 100-Day Plan answers all those questions and more. It shows how you will approach the job, how you will set priorities, and how you will meet goals. When they have all this information, they feel much more comfortable about you, and making the decision to hire you becomes much easier.

You Begin Your New Role With a Framework for Success

The first few months of any job is a make-or-break time. If you begin your new job with a plan for success (that you've thoroughly discussed with your new boss or board of directors) you become much more confident about what you are doing and measurably more successful. You will have determined expectations and how you will measure and evaluate your progress.

How to Make Your Plan

In general, your plan will follow a pattern of:

In the first few weeks, you will be getting to know the people in your new company, and helping them get to know you. Not only do you need to understand how things are done here and how you will navigate, you want to begin making assessments for any future changes. You need input from key people for that.

You'll be educating yourself on the company and its services or products, and familiarizing yourself with competitors. You'll begin to set more concrete goals (improving a process, or maybe gaining new business) and action steps to achieve them. You'll need to get feedback, and check in with your mentors.

As you become more familiar with everything and everyone, you'll begin making bigger decisions and initiating bigger projects. You'll be evaluating yourself against your measurements for success and progress, adjusting accordingly.

Think about what your bigger goals will be and break them down into smaller, more achievable steps. Map out what that will look like in your first 100 days. Determine how you will measure your success, and get agreement on that from your new boss so everyone is on the same page.

Use a Proven Template

Creating a plan from scratch can be difficult and time-consuming. If you'd like to have a proven plan that's easy to customize for your situation, and you'd like to have expert coaching on creating and using your plan in the interview, you need to download one of these: