You're a new college graduate…now, how are you going to get a job?
Unfortunately, your brand-new college degree is no guarantee of getting hired–much less getting the job offer you really want. But despite everything you hear (and might be experiencing), you can get hired. The tips I'm about to share with you will help you get a job fast.
Project the right image
Polish up your social media profiles and check your privacy settings. Not only will hiring managers look for potential hires online and maybe find you–they'll actively see if they can find you if they're interested in your resume. Clean up anything controversial and start adding posts that make you look good to employers.
Establish a profile on LinkedIn. It's THE social media to use in a job search. Set up your profile and add a picture that makes you look professional, and start adding keywords that matter to your future industry. Keywords would be those that appear in job descriptions of roles you would like to have. Mention your degree, any work or volunteer experience that relates to your future career, and what job you want to get. Then start joining groups for that industry where you can learn from discussions and start seeing who's who.
Write your resume like it's selling you as a product–because it is. Put yourself in the shoes of an employer…what will they care about in your background? That's what goes on your resume. Even better, try to translate what you've done into numbers, dollars, and percentages. For example, "Honors student" doesn't pack as much punch as "3.8 GPA." In a resume, numbers speak louder than words. Here are a couple of articles to help you think about how to quantify your accomplishments and have a great resume, no matter how much experience you have:- Redo your Resume
Beef up your resume with a job shadowing experience. Job shadows are where you follow someone around for a day to pick up a lot of information. They're not just for figuring out if this is the job you want. They can (and should) be used for picking the brain of the person you're following around:- What's the best path into a job in this field?- What does a typical day look like?

– What does it take to be successful? (Get more job shadow questions to ask.)

When you put that experience on your resume, all of a sudden you have keywords that get it pulled up in that company's search for candidates AND show you're someone with initiative and smarts.
Find the jobs and get the interview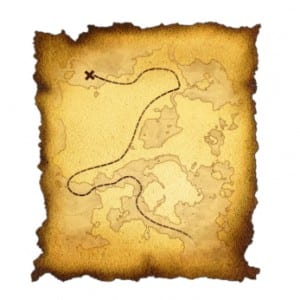 Recognize that unadvertised jobs make up at least 70% of what's out there–and find those hidden jobs.  Your peers will be spending all their time on job boards, filling out application after application–and hear nothing. You, on the other hand, will be going straight to the hiring managers of companies you want to work for and introducing yourself–with an email, on Facebook, on LinkedIn, etc. It's nice if you know someone who can introduce you, but it's not necessary. I just talked to someone who spent months getting no bites in her "normal" search, so she found 41 hiring managers, contacted them, and got 6 responses in 24 hours. She's on her way to a few interviews for sure. It takes guts, but the results are worth it.
Even if you see an advertised job you want, contact the hiring manager about it before you do anything else. If he says "you have to apply online," at least now he knows your name. The thought of that kind of an aggressive step may make you a little nervous, but it's a fantastic move that gets you noticed in a very positive way.
Slam-dunk the interview
What's your biggest disadvantage in the interview? Usually it's a lack of experience–both work experience and interview experience. You can solve both.
Ask questions in the interview. This will make you stand out in a big way. Ask questions about the job, but also ask two strategic questions:- In the beginning, ask what their ideal candidate looks like. The answer will tell you what they're most interested in, so you can tailor your answers to their questions accordingly.- Toward the end, ask "Based on what we've talked about, can you see me being successful in this job?" or "Is there any reason you wouldn't hire me?" These 'closing' questions either get them on their first step toward a "Yes, you're hired" or clue you in on issues they have so you can solve them before they decide they'd be better off with someone else. These are very effective, but it's another thing that takes some courage to do.
These strategies are proven to work and your peers are probably not doing them. You're going the extra mile, and hiring managers will appreciate your initiative, enthusiasm, and professionalism. If you follow these steps, you will be employed before you know it. I wish you the best of luck.
If you do all this and aren't getting the interviews and offers you want, then I strongly encourage you to work with a coach. Check out my coaching memberships.