Why is it so hard to negotiate a higher salary?
You're afraid of pricing yourself too high and lose the offer?
You worry that you might lowball yourself?
You don't want to damage your relationship with your new employer?
Because of these worries (that most job seekers share), many people don't even try to negotiate. And yet, most companies expect at least some kind of a counter offer. Despite these worries, you CAN successfully negotiate a higher salary with confidence. Here's how.
Lay the Groundwork in the Interview
The rule of thumb to remember is this: The best-prepared candidates get the best offers. Because of this, I always recommend that my candidates over-prepare for every interview. What does that mean?
When you over-prepare for the interview in these ways, you wow the employer with your knowledge, abilities, work ethic, enthusiasm, and communication skills. You will stand head and shoulders above other candidates.
Many of my personal candidates and clients ended up with an offer higher than what the company originally planned for because they did this kind of prep work before the interview.
Research Salary So You Know What's Appropriate
It's really hard to negotiate without a target. What's an appropriate salary range for this position? Research salaries for this role on Salary.com, Glassdoor, Payscale, Indeed, or Monster. Don't forget to factor in things like experience level or cost of living in that part of the country.
When you have this knowledge, you don't have to be afraid of lowballing yourself or pricing yourself so high they rescind the offer. Your negotiation can be fair and reasonable for both sides.
Don't Talk About the Money Until They Offer You the Job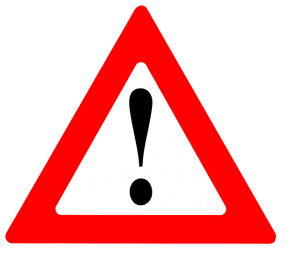 Salary and compensation packages should be the last thing you discuss. Never, ever bring up salary questions before you have an offer in your hand. To end up with a higher salary, spend your time talking about your value and how you can solve their problems. Show them your brag book and your 30-60-90-day plan. You'll become more valuable in their eyes, and THEN it's time to talk about how much you're worth.
Respond to Salary Inquires the Right Way
Even though you should never ask about money in the interview, it's common for employers to bring it up. They want to know if they can afford you before they invest time in you. Ideally, you'll deflect any and all questions about money until the offer. You might say, "I'm really interested in finding out more about the job and telling you more about me so that we can see if we're a good fit before we start talking about the money."
(See more answers to salary questions here.)
Negotiate a Higher Salary in a Positive Way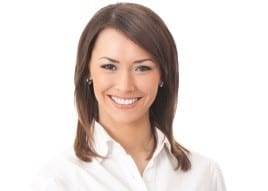 If you get a job offer, they like you. Good feelings are happening and a relationship is beginning. You're about to be on the same team, so approach this negotiation from a positive place. For example, you could say something like, "I'm excited about this job. It seems perfect for me, and I'd like to ask for X more salary."
If they can't move on salary, remember that other things are also valuable. You may want to ask for longer vacation time, a higher percentage in your bonus package, flex time, or expenses like parking, club dues, or even wardrobe (for certain roles). Think about what kinds of things would add to your quality of life and make you happy to accept this offer.
Remember that it's OK to ask. Employers expect you to. Failing to negotiate can cost you thousands or even hundreds of thousands of dollars over the course of your career. It's worth it to make the effort. You may not get everything you ask for, but if you don't ask, you definitely won't get it.
Become a Salary Negotiation Expert
If you'd like to get professional help with your salary negotiations, I'd love to work with you. I've helped my clients get bigger salary offers (in the tens of thousands of dollars) with as little as 30 minutes of coaching. Find out more about my special offer for personal 1:1 coaching and let's talk!