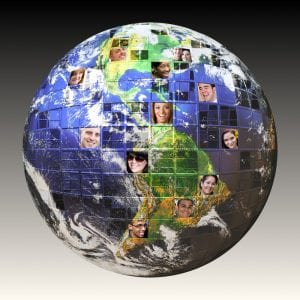 I was asked the other day if 30-60-90-Day Plans work to get job offers outside of the US.  I wanted to share Amrut's story with you so you can see how effective these plans are all over the world, with large companies (and small), at executive levels.  Amrut struggled in his job search until he utilized a 90-Day Plan. It made all the difference. Congratulations, Amrut!
Dear Peggy McKee

Greetings of the day

I wish to express my gratitude to you for all the advice you provided through your webinars. After having spent considerable amount of money and having registered myself on numerous job sites and trying in vain to land a senior management level job, I had almost given up. Then one day I found you on LinkedIn and registered myself for one of your very practical and informative webinars....I was very impressed and then as suggested, I prepared a 30-60-90 day action plan. This plan was also [reviewed] by you and I was given a go ahead to put it to practical use and I did.

Then came an opportunity for an interview with a renowned European entity with worldwide presence. I implemented your suggestions and studied the organization and prepared a 30-60-90 day action plan. I felt very confident even before I attended the interview. When I presented the 30-60-90 day action plan, the interviewer was pleased and he mentioned that he was looking for a prepared candidate like me and straightaway I was offered the position of MD & Country Manager. A copy of my 30-60-90 day action plan was requested.

I am grateful to you for this positive advice at a very critical juncture in my career and life itself. I owe my success entirely to you and the fabulous practical and timely advice you gave me.

I hope our paths will cross again and I have an opportunity to meet you in person.

Yours sincerely and a grateful

Amrut Desai
We offer 30 60 90 Day Plans for all levels, from beginning to executive positions, and I strongly encourage  you to get your own plan and put it together so you can stand out in your next interview and get the job offer, too.
30-60-90-Day Sales Plans (specifically for sales jobs)
30-60-90-Day Plans for Managers
30-60-90-Day Plans for Executives
I also invite you to attend one or more of Career Confidential's Job Search and Interview Training Webinars so you can learn how to job search more effectively (no more registering on
Check out our Free Training Webinars Page to see what topics we're covering this week.