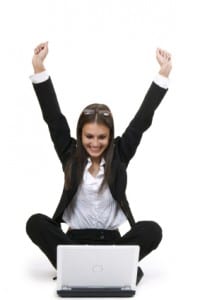 You might have seen Forbes' recent list of
Top 75 Career Websites
.  For some unknown crazy reason, Career Confidential didn't make their list.  It's disappointing that we aren't more well-known, because I know how incredibly powerful Career Confidential's tools and tips are.  I hear back constantly from job seekers who have found tremendous success with them.
However, my main mission is to help you, the job seeker, be stronger, better, and more successful in your job search.  So, I spent an hour going through Forbes' list (which is actually a little hard to navigate) and created a summary for you.
We built a free, downloadable PDF Review of Forbes "The Top 75 Websites for Your Career."  I went to each site to evaluate it for you so you don't have to.
Some of the websites on their list are going to be very valuable for you, some are of limited value depending on who you are and what you're looking for, and some are a mystery as to why they made the list.
Click Here to download the free PDF with descriptions for every website on the list and my assessment of each one's usefulness for you.
And then come back to look at Career Confidential.  We have hundreds of videos and blog articles on interviews, resumes, finding a job fast, and our current series on how to answer interview questions.  The list of everything we offer is long:
Free downloads:  Free Cover Letter Podcast to help you write a great cover letter
Free Job Interview Prep:  Free Job Interview Prep Kit  to help you be the best-prepared candidate
Interview Tools:  30/60/90-day plan to help you stand out in the interview
Resume Help: Get a Free Resume Review 
Free Training Webinars:  Fastest Way to Get a Job, How to Answer Interview Questions
There is so much for you to discover at Career Confidential that WILL make you a better, stronger, more successful job candidate.  Start exploring!