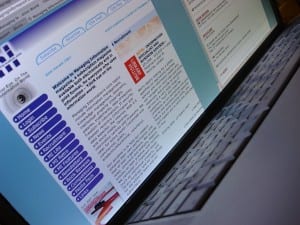 Even though you know how much stronger you'll be in the interview with a 30/60/90-day plan, you may have trouble finding the information you need to create one. Rest assured–if you're determined, you can find everything you need.
Step 1 – Start Online
Google the company first to see what's new with them lately, and then check out the corporate website.  After that, find the company's page on LinkedIn, Twitter, and Facebook. These kinds of pages often have different information than they put on their corporate site.
Step 2 – Ask Your Network
You may know people who have had a connection with this company, or can connect you to someone. Reach out to everyone you can think of directly, or through your social media networks. See if they can give you any information or point you in a good direction.
What If You Can't Find Enough Information?
Maybe you're interviewing with a small company who hasn't put much out online, and doesn't have a large number of employees (or ex-employees).  Don't let this keep you from creating a plan.  It doesn't have to be perfect to bring it to the interview.  (In fact, no one's plan can be perfect, because you don't have first-hand knowledge of the job.) Bring your 30-60-90-Day Plan anyway, and use it to ask questions that fill in the blanks for you.  Discuss your thoughts and ideas.  Have a conversation.  You'll still have a better interview, and end up with a better understanding of what it will take to be successful in that job.
Get proven 30-60-90-day plan templates here: