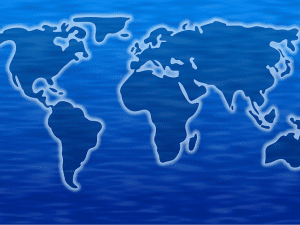 According to Forbes magazine, the average job gets well over 100 applicants. For an HR professional, sorting through those applications can be a job unto itself. Automated application systems can only do so much work for you – some applicants have learned to game those systems, while highly-qualified applicants can fall through the cracks. Phone screenings are efficient but it's difficult to interview efficiently when you can't see the applicant or their body language. In-person interviews are ideal but require so much time, and it's difficult and expensive to schedule in-person interviews for applicants outside of the area.
Why Use Video Conferencing?
For an HR professional, the key is to find a way to interview as many strong candidates as possible without dragging out the hiring process. One way to expedite the interview process is to make the switch from initial in-person interviews to video conferencing. A brief phone screening might still occur at first contact, but it's much less urgent to get so many basic questions in during the initial discussion.
Phone interviews can only be of so much use, however. According to human resources expert Susan Heathfield, when interviewing candidates, it's key to determine not just their qualifications but whether they will fit with your organization's culture. This requires that you "believe what you see" and pay attention to the nonverbal behavior of the interviewee. Unlike a phone interview, a video conference interview allows you to see the employee's manner of dress, which tells you if they are careful or sloppy. You can also look for subtle clues like looking away or staring too intently, which may indicate that they are not telling the truth. It's much easier for an applicant to bluff their way through a phone interview than through a video interview.
Why Do Applicants Like Video Interviews?
Many applicants are familiar with video chat software that is found on their phones and computers and are comfortable using this method. The benefits for applicants are clear and multifaceted. There is less disruption to their everyday lives, as they no longer need to take time from their current job or find childcare. Applicants don't have to worry about driving or taking public transportation to an unfamiliar area of town, or fear they will be late. In general, they will be more relaxed and prepared. This means HR representatives will see them at their best and be better equipped to discover which applicant is truly best for the job.
Applicants and HR alike can also appreciate the convenience of scheduling video conference interviews provide. While it's unreasonable to expect a potential employee to drop everything and drive across town for an interview in an hour, it's much more likely that a video interview can be arranged in that time frame, allowing everyone to make a more efficient use of their time.
Long Distance Applicants
The convenience and savings of conducting interviews by video conference is obvious even when dealing with local candidates, but the savings can be huge when you're hiring for more important roles and looking outside of your local job market. Flying in candidates is a huge expense, taking into account airfare (often on short notice) and hotel bookings, as well as incidentals like food and taxis.
You'll likely still want to interview your finalist in person, but by narrowing the field with video conference interviews will save your money and the applicant's time, as well as speeding up the hiring process. Finding days each potential employee can fly in can drag the interview process out over weeks. With video conference interviews, these delays are eliminated. Video conferencing can even be used to do onboarding and training before new hires come into the office.
Technology Choices
While it's possible to make use of more popular software, for the serious HR professional, it's best to consider using a more specialized package like Blue Jeans. Blue Jeans for HR allows you to maximize the efficiency of your hiring process by turning over technical and software support to a third party that specializes in using video conferencing in the hiring process. Instead of trying to diagnose problems yourself in software designed for casual users, it's best to choose something that allows you to focus on hiring instead of software.
As more and more of the hiring process takes place online, the switch to video interviews seems inevitable. Paper applications and resumes have almost disappeared from hiring in favor of the much more effective computer applications for two simple reasons – they're faster for HR representatives to review and they simplify the process for everyone involved. Similarly, video conference interviews are more useful than phone screenings in learning about candidates and save a great deal of time and effort in scheduling and attending in-person interviews. By using them to narrow the candidate pool far more effectively than either of the standard kinds of interviews, HR representatives can be sure that fewer good candidates are falling through the cracks, while weaker candidates with seemingly-good resumes can be screened out earlier in the process. Everyone benefits!
* Jobseekers:  see How to Do Online Interviews Via Skype