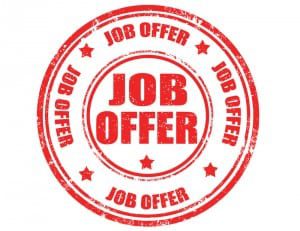 Jean was depressed at the thought of applying for jobs and all the hoops job seekers have to jump through these days to get hired. Turns out that with the right training and tools, it was easier than she thought...
Hi Peggy,

I just want to say a massive thank you to you and your team for all your help over the past few months.

Having been in a lucky position to take time off to renovate a couple of properties, I was keen to get back to work, but the thought of applying for jobs made me feel quite depressed. So much to do these days to gain a position.

Signing up with your company is one of the best decisions I have ever made and it has paid off.

I presented a 30-60-90 day plan on a first interview and the interviewers were very impressed. I had covered so much with the plan, actually, that they had to make up another scenario for my second interview.

I am lucky, I love research and with the guidance of your products and wise advice, it has all gone according to plan and I have just been offered the job. It is a company I have always wanted to work for too.

It is unusual for me to so enthused in writing a thank you, but your webinars and the 30-60-90 day plan have made a massive difference in how I approached the company and prepared to interview.

I have recommended you to a couple of friends who are looking to change careers.

Regards,
Jean Taggart
We are so happy for Jean and want you to know that with the right tools and training, getting a job you love can be much easier and more fun than you expect.
I want to encourage you to come to one of our webinars. I will show you what to do that will get you a great job very quickly. See what's available this week here:  Career Confidential Online Training Classes. They are free.
And, absolutely always create and bring a 30-60-90-Day Plan to your job interviews. It is the best job interview prep you can do and it will give you the best interview you've ever had.
We have plan templates and coaching that will help you write your plan and discuss it in the interview. Check them out: