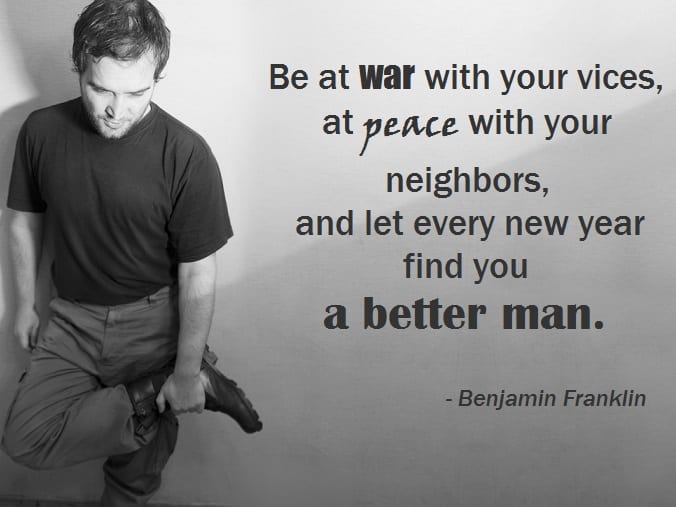 American inventor, scientist, author, printer, and Founding Father Benjamin Franklin is known for his wise and witty advice–his tips for your new year are a great example.
Be at war with your vices, at peace with your neighbors,
and let every new year find you a better man. – Ben Franklin
I believe we ought to do something every day to make us better and stronger than we were before. Read self-improvement books, spend time with a mentor, invest in time with a career coach, watch helpful videos, attend a webinar or other class to learn from experts. Lower your stress, start working out, eat healthy foods, and grow your friendships. Replace bad habits with good habits.
Here's the key:
If you want to have something different than you had last year,
you have to do something different than you did last year.
Here are a few resources to help you:
Best of luck!