Are you a veteran (or soon to be one) who is transitioning to the civilian workforce? The good news is that you're an excellent, desirable civilian job candidate. You have skills, discipline, and work ethic. However, this can be a difficult transition to navigate, especially if you've been serving for many years. (Thank you for your service!) If you want to end up in the best job possible and get it done fast, here are the military to civilian job search tips that will get you hired.
Write a Quantified Resume That Is a Marketing Document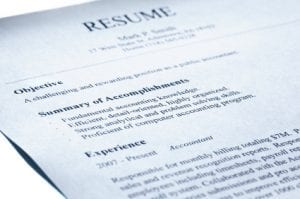 When you put your resume together, remember that it is a marketing document for you. You're kind of like a product in a job search. You provide a skill or solution for your customer, the employer. So, your resume tells them what you can do for them. This may or may not require you to get rid of alphabet-soup kinds of descriptions or designations. Write your resume with your future employer in mind.
As much as possible, quantify your accomplishments. For everything that you've done, try to fill in how many, how often, how much, etc. Numbers speak to hiring managers. They will grab their attention and help you get the interview. (See more on writing a quantified resume here.)
Get on LinkedIn

No job seeker can afford not to be on LinkedIn. This is where you can get your name out there, connect with others, and get some solid job leads.
Establish your profile with a business-appropriate photo and a headline that describes what you do. Make sure your contact information is easily seen. Start joining groups in your industry and participate in discussions or comment on other people's articles.
Network with Those Who've Already Made the Move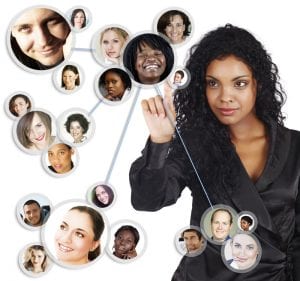 There's a strong bond among those who've served in the military, and you should absolutely lean on that in your job search.
So, look for people on LinkedIn with your Armed Services branch (Army, Navy, Air Force, Marines, Coast Guard) in their background and contact them directly. They'll know your value and know what to say if and when they recommend you to a private-sector employer.
All you have to do is let them know you exist and what kind of job you're looking for. If they can help you out by pointing you in the right direction, they will. It's not a favor; it's networking. You'd do the same in their position. (Need ideas? See 4 Easy Networking Tips.)
Contact Hiring Managers Directly
Whether you're coming from military service or not, every job seeker's best plan to get interviews and get hired centers on contacting hiring managers directly. Who is the hiring manager? That's the person who would be your boss or your boss's boss. They're the person with the power to say 'yes' to hiring you.
Why contact hiring managers directly? It's partly because a hiring manager in your career target will be able to see your transferable skills more readily than an HR person (typically). It's also because by contacting hiring managers, you will uncover hidden jobs. Hidden jobs are those that aren't yet posted online. So when you find it, you're first in line for an interview with little competition. Job seekers around the world in every industry have found great success with this tactic. (See my article on how to find unadvertised jobs and get interviews.)
If you'd like help with your job search, I'd love to work with you as your coach. Find out more about my special offer for personal 1:1 coaching or my group coaching membership that meets online Thursday evenings at 7:00pm CST!
Best of luck!
*Learn more powerful and effective job search and interview tips in my free webinars!