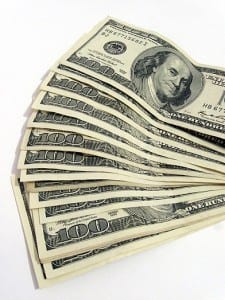 Imagine going into your interview full of confidence, getting the offer, and tripling your salary! See how Mildred did it...
Hi Peggy,

I just could not keep my success to myself; I owe you a huge "thank you."

After taking two of your webinars I begin to put what I learned into action. Finally, I received "the call"  for an interview...on  Tuesday...my interview was scheduled for the same week Friday.

The first thing that came to mind was the 30, 60, 90 day plan.  I was a bit stressed, only because I was afraid I did not have enough time to put together a good presentation, but guess what?  I did it.

The night [before] my interview, I felt like I was "armed and dangerous," all because I took your words, did my homework and prepared myself for the interview.

I aced the interview; the following Monday I got the job offer.  It was unanimous--all six people voted hands down for me and my salary tripled.

I thanked God first and then you.  The 30,60,90 day plan really works.

Many thanks!

Mildred M.
I am excited to share Mildred's story with you--what she learned in our free job search webinars helped her get the interview, and the 30-60-90-Day Plan helped her ace it and triple her current salary.
Sign up for a Free Job Search or Interview Webinar and get the interviews you want.
Learn More about 30-60-90-Day Plans and ace every interview:

30-60-90-Day Plan for Managers
30-60-90-Day Plan for Executives