30-60-90-day plans are amazing tools for job interviews. They're a natural for folks in sales and marketing, but there's a real hesitation from candidates in technical fields about using this kind of a plan. If you're not sure a 30-60-90-day plan works for technical job interviews, doubt no more:  it absolutely does.
In fact, if you're interviewing for technical jobs, you can have an even bigger positive impact with a 30-60-90-day plan because it's so unexpected. You will stand out from all your competition–whether you're in IT, engineering, manufacturing, medical, laboratory, finance, or any STEM field.
Why a 30-60-90-Day Plan Matters for Technical Job Interviews
Because of the psychological decisions that are made in choosing who to hire, the job search and interview is very similar to a sales process. Essentially, you're the product for sale, and the company is the buyer or customer. The interview is when you meet with your customer, tell him or her about your product (your skills, talents, and background) and show them how it can benefit them and their business.
A 30-60-90-day plan gives them a test drive of what life might be like with you in that role. When they can visualize you in that job and doing well at it, they're much more likely to actually offer you the job.
How a 30-60-90-Day Plan Plays Out for Technical Jobs
Every job has a "starter" period where you're learning the ropes, getting up to speed, and moving out on your own to make significant contributions to the organization. All a 30-60-90-day plan does is elaborate on that, and demonstrate what that will look like with you on the job.
NOTE: It doesn't have to be a strictly 90-day period. If your job requires you to be up and running faster, you can adjust your plan accordingly.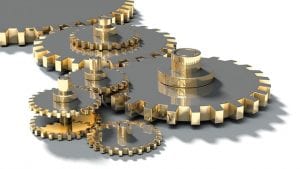 Here's an Example…
Say you're in engineering.
The first 30 days might focus on learning the software, systems, and procedures of your new company (probably while you're working on your first projects!)—along with meeting co-workers, support staff, customers, or suppliers.
The next 30 days (the 60-day part) may be streamlining and expanding your efforts, and looking into improving processes.
The last 30 days (the 90-day part) might very well be when you begin improving those processes, taking on bigger projects, or going after more work.
So what if you're in IT? What if you're a lab tech? What if you're in risk management or accounting or data management? It all works.
Every job has steps that must be taken when you begin, and actions that lead to success.
It Works Whether You Have Lots of Experience or None
If you have been in the field for a while, you know what the job is really like, so you're ahead of the game.
If you're a newbie, you have to start with researching the job. That's different than just researching the company. Everyone has to research the company. With that research, you can include the details specific to that particular employer, like the name of the software they use. Details like that are the cherry-on-top touches that make it extraordinary.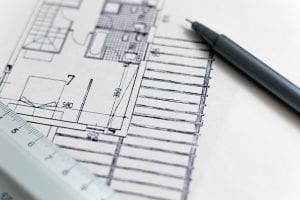 Put all that research (here are some 30-60-90-day plan research tips) into a plan and bring it in to your interview to discuss it with the person who's likely to be your boss.
Even if it isn't perfectly correct, your effort will count for a lot. You'll have a fantastic tool that significantly improves your interview conversation, because you'll communicate more easily and more effectively. As a result, you'll make a very positive impression. As you talk, take notes to improve it for your next conversation.
Get Your Own Plan Today
Need a plan that's practically done for you, adaptable to any job and comes with coaching for how to use it in the interview?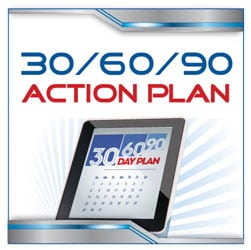 Check out the 30-60-90-day plans available from Career Confidential: