Are you a new graduate in the job hunt? Are you a transitioning veteran? Are you returning to the workforce after an absence? You may need job search, interview or career coaching. Job searching is difficult enough. When you add in extra issues like these, it can feel almost impossible. Job search, interview or career coaching is your solution.
Career Coaching Can Help You
Get Interviews – even if you don't have all the experience the company wants
Find More (and Better!) Job Opportunities – because a coach can show you how to target and approach companies that would be a good fit
Get Job Offers – a coach can show you how to present yourself to employers in a way that makes them want to hire you
Negotiate the Best Compensation Package – if you're not that experienced with negotiating salary, you need a coach who knows how to negotiate positively and get you the best offer possible
Why Hire Charity Muñoz as Your Coach?
Because she will set you up for success!
Hello Charity,
I wanted to let you know that I got the job. The manager said that I should be very proud because I did a great job presenting myself. I've never had a manager say that during an interview. I listened to our discussion on my way to both interviews and you really set me up for success. Thank you for all your help.

Best regards,
S. P.
Charity has been coaching job seekers to success for 5 years with Career Confidential. She was also an educator for over 25 years in public schools and at the Marine Military Academy.
What that means is that she's well-versed in instructing people from all walks of life, an expert at the technology you need to be successful in today's job search (Skype interview, anyone?),  and has direct experience at working with two of the most challenging job seeker groups:  fresh college graduates and military service members moving to civilian jobs.
No matter what your career is, the skills you learn in job search, interview or career coaching will pay off for you for the rest of your career—for every new job, promotion, or advancement opportunity.
What It's Like Working with Charity on Your Job Search
Charity takes the time YOU need as a unique individual to understand how to market yourself to employers and get a great job offer. Each coaching session is tailored to your needs and specific circumstances. At the same time, she gives you access to the best proven, yet innovative, job-getting strategies–tailored for you and your career field.
Typically, coaching sessions are 30 minutes to an hour long, on the phone or Skype. You can even have your session recorded to listen to again. Lots of people tell us that they learn even more the second time they listen.
About Charity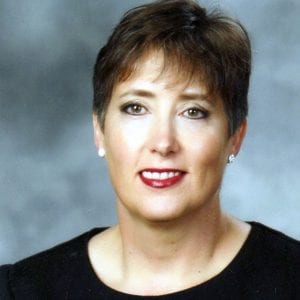 Charity has held leadership roles in every organization she's worked with. She holds a Bachelor's of Science in Secondary Mathematics and Computer Information Systems from Oklahoma State University and a Masters in Library Science from the University of North Texas.
How to Get Job Search, Interview or Career Coaching
Schedule Coaching with Charity Here