Are you in medical sales, business development, or business management? You should absolutely consider hiring a career coach. Business and Career Coaching is not just for C-level executives anymore. A good coach can help you get the job you want, advance in your career, and reach your goals (like maybe grabbing that C-level office).
With Career Coaching, You Can…
Boost Your Resume or LinkedIn Profile
Present Yourself Confidently to Employers (especially if you have layoffs or terminations in your past)
Communicate Your Value to Employers
Crush Phone Interviews and Face-to-Face Interviews
Change Careers (transition to the field you want to be in)
Negotiate a Compensation and Benefits Package
Get the Promotion You Want
Advance in Your Career
Find Out More About Coaching with Chris Gordon Here
Chris says, "I improve people's lives by making their career dreams come true. Teaching confidence, training negotiations, scripting interviews and providing professional career guidance. Touching the professional lives of clients across the world has made me a better person, and mentor to others."
Why Hire Chris Gordon as Your Coach?
You're In (or want to be in) Medical SalesChris has a 15+ year record of phenomenal success in the medical sales field. After graduating from Tarleton State University, his first role was with Abbott Diagnostics, one of the top labs in the world. He was recruited to work for Sebia Electrophoresis where he was recognized for #1 sales performance in the US market and #2 globally for all Sebia sales. He was recruited again to work for Ventana (now Roche Tissue Diagnostics) as a Business Manager of a specialty sales team in the Western US, responsible for 30 states.He is the pro who can help you get the medical sales role you want—whether it's entry-level, a promotion, or Senior management. He brings energy and understanding of what medical sales managers are looking for in your resume and experience. He can help you truly communicate your value and negotiate your way to the final job offer.
You're Involved in Business Development or ManagementHis last employee role was VP of Strategic Affairs for Statlab Medical Products, an international business development role. Chris is also the Vice-President of Business Development at Career Confidential.
You're in Government or Government WorkChris has vast knowledge of municipal and government services as a current publicly elected official for the last 11 years. He's on his local city council, he's a school board member and a community volunteer.
You're Starting Your Own BusinessChris is also a local entrepreneur and owns multiple successful small businesses, including The Cowboy House Sports Memorabilia, the Cowboy Car Wash and Quick Ship Mail.
Find Out More About Coaching with Chris Gordon Here
What Others Have Said…
I … was thoroughly impressed by his sound advice and very laid back, approachable coaching style…Chris can show you how to get in front of the right person utilizing very simple techniques that I have found to be extremely useful…I would highly recommend Chris for anyone who would like to speed up the time it takes to find the right career for you without having to simply settle… – Sean Zaichick, VP Sales, Business Development and Operations
————–
…I highly recommend Chris as a personal career coach. He understands the sales market and the needs of his clients. He has the expertise in executive sales training and strategy to assist in advancing any career. Chris is very supportive and results focused. He is clearly a person I would want on my team. – Renee Mudrone, Medical Device Sales and Account Manager
————–
Chris has a gift in recognizing skills in others and guiding their focus in that direction. He has been instrumental in helping prepare me through the job search and interview process. …I highly recommend Chris to anyone who finds themselves in a new job search or career change. – Trai Curtis, Project Management and Clinical Research Managment
————–
…He has strong dedication and drive, is client focused, and I would gladly recommend him as a mentor for making positive changes in your career. – Puja Karna, Customer Service
How Coaching with Chris Works
Coaching time can be used all at once or broken up into increments over several weeks. All coaching will be done by phone, although Skype can be used when needed. GoToMeeting will be provided for video or screen sharing. GoToMeeting sessions can be recorded for your convenience. Recordings will be sent to you immediately. Listen over and over to absorb and/or practice every bit of helpful tips, strategies, and solutions for you.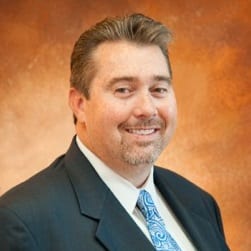 About Chris
Chris lives in the Dallas / Ft. Worth area with his wife and daughter, where he owns and operates several businesses with his family, serves on his city council, and volunteers in the community. A self-described 'serial entrepreneur,' Chris once purchased 25K stadium seats from Texas Stadium and has sold more than a million dollars worth of sports memorabilia on Groupon, Amazon, Ebay, and Overstock, as well as in his brick and mortar store in Lake Dallas, Texas. Chris is also contributing to the growth of Career Confidential as the Vice-President of Business Development.
Chris enjoys business and career coaching and he says it would be his honor to help you navigate the process of securing your next career challenge.
Schedule Coaching with Chris Today