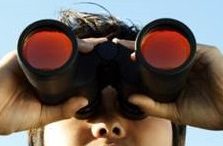 A 30 60 90 day plan is a written outline of what you will do in your first 3 months on the job. It's a strategic set of action steps to help you reach your goal, which is to be successful in your new job.  What does a good 30 60 90 day plan look like?
30 60 90 day plans should be divided into segments–
Your plan can be detailed, or you can keep it simple. Write it out in true outline form, like your high school English teacher taught you, or use bullet points. Never use paragraphs, for the same reason you would never use paragraphs on a resume–hiring managers read fast and tend to skim over paragraphs, which means they don't absorb the information you need them to know.
No matter what, make your 30 60 90 day plan specific to the company you're interviewing with. Not only does that allow you to show that you've done your homework, it helps you talk to the hiring manager about specific tasks you'll be doing, which helps him see you in the job. The more specific you are, the more impressive you and your plan will be to the hiring manager. One warning: even though you want it to be as specific as possible, don't get bogged down by trying to get it 'perfect.' It's OK if it isn't perfect…in fact, how could it be? You don't work there yet. A plan with a few mistakes is better than no plan at all.
If you have an important job interview coming up and you need a killer plan fast, then check out my exclusive, customizable, proven 30 60 90 day plans: