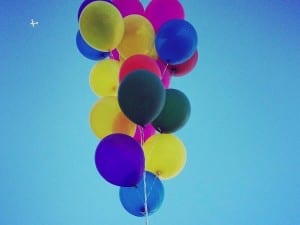 I want to share Dan's story with you for 3 reasons:
1. It shows that even after a layoff, you can step up into senior management (Dan got a Senior Project Manager role)--so if you've been laid off, don't give up hope.
2. It reminds us that when you're in a job search, it's important to stay connected to things that keep you motivated and upbeat.
2. It shows that a 90-day plan can help you overcome a lot of obstacles that might otherwise hold you back--so if you're dealing with a difficult job search for whatever reason, use a 30-60-90-day plan in your interviews.  It will do great things for you, like it did for Dan.
I just wanted to reach out and say "I GOT THE JOB!" and I am sure it was the 30-60-90 Day Plan that put me ahead of the other primary candidate. I pulled out the plan on the first interview and my new boss was highly impressed - both that I went through the effort but also because it mirrored his own plan of action for the position he was seeking to fill (Senior Project Manager).  I beat the odds and was only on my job search just a hair over 3 months - and not only is it a new job, it is actually a step up into a senior management position.  Thank you for keeping me motivated and actively pursuing a new job after my lay off - some days, it was tough...but I did - and Peggy's videos and motivation really helped me stay focus and retrain me to do a job search...after 12 years of really not having to.  So much has changed since the last time I had to actively look for a job.

Whew - well off to celebrate the offer and buy some new work clothes.

Regards,

Dan
Congratulations, Dan!
Get a proven plan for any job here: