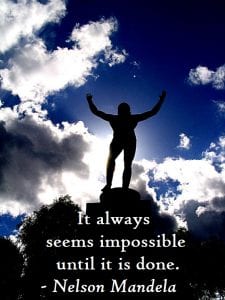 If you are discouraged with your job search today, I want to encourage you to keep going. Job searching can be frustrating. There's a lot of rejection built into the process. If you are rejected for an opportunity, learn what you can from it and put it behind you. Believe that you will get a job.
I do want to say that if something happens several times -- for instance, you are consistently sending your resume but aren't getting interviews, or you consistently get interviews but not job offers -- then what you need to learn from this is that it's time to make some changes.
The #1 resume improvement almost everyone can make is adding quantification, or describing your accomplishments in terms of numbers, dollars, and percentages. Get more information here: Write a Resume That POPS: Redo it with Numbers That Quantify Your Experience.
We do offer a perfect resume template plus coaching and review - Extreme Resume Makeover Kit. You are welcome to check that out.
If you are getting interviews but not job offers, you may need to practice better answers to interview questions or create a 30 60 90 day plan. (In my opinion, everyone has a stronger interview with a 30 60 90 day plan.)
Also, consider investing in yourself through personalized coaching. This is the fastest, most efficient and effective way to get you where you need to be in your search. Find out more about coaching with Peggy McKee or Zanetta Siciliano.