What People Are Saying About Zanetta Siciliano

Carol Robins - Sales/Sales Management, Marketing and Project Management
I have had the pleasure of working with Zanetta for some time now and really respect her quick response to all of my questions, along with her expertise and knowledge in terms of career guidance. Zanetta has outstanding skills in career coaching, especially with regard to the hidden job market, and, on more than one occasion, has put me back on track from my old job search habits. She is a huge asset...I am grateful to be able to count on her help in my job search efforts.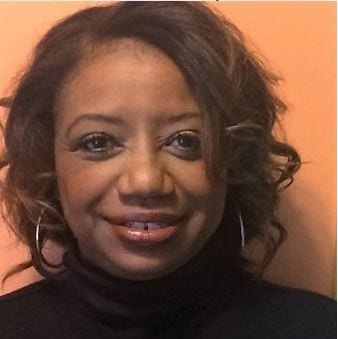 Donna W. - Policy and Transactions Attorney[When]
Zanetta Siciliano began coaching me for interviews...I was nervous, my voice wavered and I had no confidence. Zanetta was patient [and] encouraging, and convinced she could handle this "project." Initially, we spoke via phone about interview questions and my responses. She also helped me draft a 30-60-90 day management plan. She asked the perfect questions and simply listened to my responses. She provided constructive criticism, insisted that I tape my answers and rehearse them in the mirror. We made some progress but "this project" needed intensive help....We began practicing via video conferencing. She taped the sessions and insisted that I look at them. Before Zanetta's sessions, "this project" hated her voice and hated looking at pictures / videos of herself even more. My homework assignments required me to watch our sessions. While practicing for one spring interview Zanetta [advised me to] pretend there was a room full of people [even though] I told her there would be [only] 4/5 people in this interview. There were so many people (15/18) in the panel interview that I lost count. Somehow she knew that panel [would] consist of a room full of people.Because Zanetta knew how to calm my nerves and build my confidence, my voice no longer waivers and I tell my story with confidence. I'm still interviewing but we no longer spend hours preparing... I am forever thankful to Zanetta and would recommend her to anyone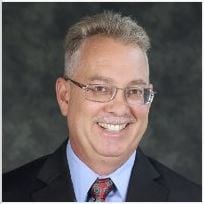 Scott L. - Senior Right of Way Agent
Zanetta has been a tremendous resource to me as a job coach. First, she listens and understands my unique challenges. She has tremendous knowledge and expertise on every phase of getting a job from how to start, writing a resume, how to find hidden jobs, build a LinkedIn profile, interview, and follow up. Her ideas have helped me secure interviews and get hired. Finally, she is so supportive and positive because she understands looking for a job is stressful. I highly recommend Zanetta to anyone who needs help with finding a job.
Robert K. - Network and Server Administration
I am fortunate to have found the Career Confidential team and especially Zanetta's expertise.Over all Zanetta is exceptional, and has given me the tools, tips, advice and confidence to move forward, and get the career I been searching for.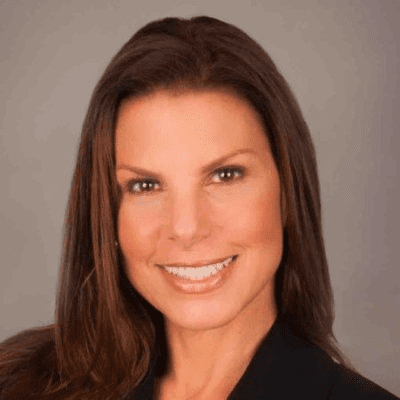 Dena S. - Executive Assistant


I have to honestly say, you are truly GREAT at what you do, Zanetta.

Leaving one job for another job is never easy, regardless of the situation. You helped me find my inner strength and guided me through the entire situation. You gave me techniques on how to stay focused and made me realize that whichever path I took, I would appreciate the "change process" not just the end result.

I remember at one point us laughing about our ages and actually, I believe I have a few years on you – but who's counting. The point in me bringing that up, is that we can get so complacent with our everyday lives; sometimes too complacent, that we lose focus on what our goals are and what we're supposed to be doing. When that starts to happen, we stop challenging ourselves to do better, be better people and want more for ourselves. To me, you should always want to challenge yourself and want more. That's what makes the world go around, but sometimes we need a reminder. You were my reminder.

Amazing, but ironically sad that we need to be reminded to better ourselves and tips how to do that.

Regardless, we are only human beings so we all need help in all aspects of our lives. Thank you for being my Coach. Since June 2016, you have been my reminder and inspiration on ways to challenge myself and grow professionally and personally.



Kiran G. - Freelancer
Zanetta is truly a marketing guru!!!! A rare blend of creativity and analytical genius, she possesses all of the tools a marketer needs to deliver consistent, successful solutions for her clients. She is very personable, responsive and detail oriented [with] a clear understanding of goals and works diligently to make sure those goals are met. Her skills bring a lot to the table and she adds value to any project.



Sekar Gee - VP Sales & Marketing | Auto Insurance
Zanetta is one of those rare individuals who is enthusiastic and passionate about her chosen profession [with] a heart of gold and will assist you in any way possible. Zanetta has made the study of leadership her hobby and passion. Zanetta is a great asset...diligent, hardworking, [and] experienced recruiter with a willingness to help out on any project. Zanetta is generous about sharing her insights and learning. She takes the time to offer well-considered responses to questions, and has been repeatedly recognized for providing "good" and "best" answers. She is knowledgeable in many areas...It is an honor to work with her...I look forward to continually working with her in the future.



Cindy Ready - Sr.
IT Recruiter at Elan Partners Zanetta is an extremely talented, sharp and personable person. Working with her was always seamless. She knew her clients, her candidates, and what worked best for both. She takes her job seriously trying to find the best for all sides. She is energetic, outgoing and always positive in attitude. I would highly recommend her in any field she pursues and would welcome the opportunity to work with her again.



LeAnne Kuefler - Senior IT Recruiter at UnitedHealth Group
I have had the pleasure of working with Zanetta. She was highly organized, detail oriented, motivated, and a self-starter...diligent, professional, detail minded, courteous, and highly skilled...Zanetta worked hard for all of her clients and candidates. She was highly respected in the IT industry.