Tell the truth…what's the first thing you did in your job search? I bet you went online to see what jobs were open. (Most people do.)
If you found a job opening, you got excited that you found it and followed the steps to apply. You spent a lot of time filling it all out and clicked to send it with hopeful anticipation…and then you heard nothing.
So you try again, because that's how you've been told to find a job: fill out online applications.
But here's the thing...those online applications are a job search myth that keeps you unemployed.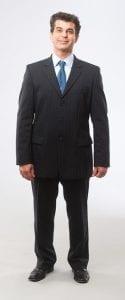 What do you need to do instead? Contact hiring managers directly.  It works.
The hiring manager is the person who would be your boss, or your boss' boss. This is the person who can actually make the decision to hire you, and this is the person who can see how your skill set applies to the job. So, this is who you need to be speaking with--the hiring manager.
When I tell job seekers that they need to skip those online applications and go to the hiring manager, many times I hear, 'The listing says to apply online, and do not call. I don't want to make anyone mad.'
Busting the Biggest Job Search Myth
Here's what you need to know:  It doesn't matter what they think.
Those HR gatekeepers aren't the ones sweating it when you don't have enough money to pay the bills. They aren't the ones embarrassed about telling your friends and family, 'No luck yet.'
That online applications system is set up for their benefit, not yours. All that system does for you is undermine your confidence and keep you unemployed.
But really, that system is a problem for the employer, too.
I worked with a gentleman named Ed who had applied twice to the same company for a job he was qualified for—and yet he got no response. I coached him to contact the hiring manager for the job. He did, and got the interview. He had the job offer in his hand within a few weeks. When he asked his new boss if he'd ever seen his previous applications, the boss said, 'No.' He hadn't even seen them, and yet he clearly wanted to hire this person. He almost missed out on this man who was perfect for the job.
Who this Job Search Myth Hurts the Most
Contacting hiring managers directly is an essential strategy for the average job seeker, but it's even more so if you aren't exactly the perfect candidate. If you're a little older, or if you've not worked in a while, your application gets screened out of the system very fast. Unless your resume is close to perfect for the job, you will be ignored—even if you could be very successful in the job.
What to Do Now
Not getting interviews because of these online applications is a common problem I see in my career coaching business. Because it's such an unfair and overwhelming issue for most job seekers, I put together free training for you where I tell you how to contact hiring managers and get interviews.
In this no-charge job search training, I tell you how to break free of this harmful job search myth. You'll learn how to find your hiring manager, what to do with your resume and cover letter to get their attention, and how to get the interview.
I am excited to share this with you. Check out the information page and sign up to attend now.
Free Training: Stop Applying for Jobs and Get Hired Instantly