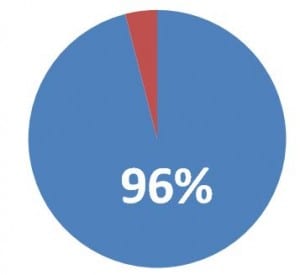 Here's a fun fact to help with your job search:
We poll executives in our webinars and ask,
"If you contacted 100+ hiring managers, would you have more interviews?"
96% of them say YES
–contacting hiring managers (that's your future boss, or boss's boss) would get you more interviews. (Check out Ed's success story–it's a good one.)
If you want more interviews, but you're not sure how to contact hiring managers at all (never mind contacting them by the hundreds), check out my Hidden Jobs Finder.  It shows you exactly what to do and say to skip HR, contact hundreds of hiring managers and get more interviews.
Watch this VIDEO to see why contacting hiring managers gets more interviews.