Job Interview Question
What would your friends tell me about you?
How To Answer Interview Questions Series
Table of Contents
Click to expand question sets, then click individual questions to read the post.

This question could also easily be "What would your friends or co-workers tell me about you?" They just want to know what you would say about how other people would describe you.

Asking you about what your friends would tell the interviewer about you seems like an odd question, doesn't it? But there are lots of reasons an interviewer might ask it:  (1) they want to know how you will potentially get along with your co-workers; (2) they want to see if what you say makes sense with what they are seeing in you during the interview; and (3) they are just looking for more of your personality to see if you're going to be a good cultural fit for the company.

If it were me, I would say, "My friends would tell you the same thing my references would tell you:  that I'm high-energy, I'm competitive, and I'm driven to succeed. I have those same qualities in my personal life as I do in my professional life." Those happen to be great qualities for someone in sales (as I was).

Just choose 3 or 4 positive traits you possess that would be a plus for someone in that job. That's part of a good job interview strategy. Always be able to tie your answer back to something that would recommend you for the job.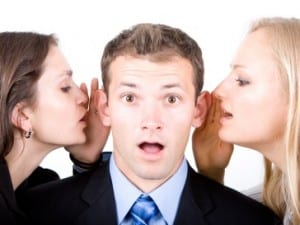 Other great qualities employers might be looking for?
Reliable, dedicated, hard-working, honest, organized, trustworthy, efficient, positive, dynamic, strategic, detail-oriented, motivated, self-starter, calm, caring, empathetic, loyal, a leader, professional, flexible, adaptable, a quick learner.  It depends on you and your job.
The key:  Be consistent.  Don't say something your references will contradict.  Either the interviewer will notice the lack of a similar response in your references, or they might even come out and ask, "Do you think Suzie is someone who ___?" If they get a long pause as a response, you have just damaged your chances very badly.
Here's a hint:  Go back though your performance appraisals and look for descriptive words there.  An even better idea is to pick a few trusted people (mentors, previous bosses, past or current co-workers) and ask them what impression you give to others.
What 3 words would they choose to describe you?  You have to be a little bit brave with this one.  It can be a difficult question to ask.  But the answers you get will help you both answer this question and help you make sure you are projecting the image you want to project in this job search.
———————————————————————-
If you'd like to practice your interview answers with professional feedback, or you need help with specific answers, I'd love to work with you as your interview coach.
Find out more about my special offer for personal 1:1 coaching or my group coaching membership that meets online Thursday evenings at 7:00pm CST!