Job Search Tip – Job Shadowing
Fastest Way to Find a Job Series
Table of Contents
Click to expand question sets, then click individual questions to read the article.

Job shadowing is ideal for college students as they graduate, but it's not just for the kids.  Anytime you're transitioning into a new field (either by choice or because you were laid off), a job shadowing experience can give you a big boost in your job search.

Why should you job shadow?
It helps you see if you will really like that field before you invest the time and energy into getting yourself there.
It helps you build your network because you'll meet people as you go through your day (or week, in some cases).
It gives you critical keywords for your resume.  You can put your job shadow on your resume, which gives you industry-specific keywords that you can't get any other way.  Those keywords are what helps your resume get found in searches.  You can put them on your LinkedIn profile, too, and get the same results.
It gives you the image of someone who is creative, enthusiastic, willing to learn, and driven to succeed.  How many adults do you know who would consider a job shadow?  They won't, because they (falsely) believe it's only for students. It is an unusual choice that many people wouldn't make, but it says only the most positive things about you.
It helps you write a better 30-60-90-day plan.  You will be asking questions all day, observing and analyzing what everyone is doing.  You will use what you've learned to choose the tasks you will complete to succeed in your first 3 months on the job.
It ensures a better interview for you.  When the interviewer asks you about specific aspects of the job you want, your job shadow ensures that you have something more substantial to talk about than what you read online.  You will have a better understanding of what a typical day on the job is actually like, so you can both answer interview questions more effectively and ask better questions of your own.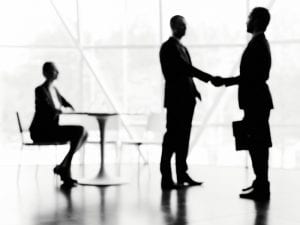 How do you get a job shadow?
Ask people you know (AKA your network) if they know of anyone who'd be willing to let you tag along for the day to learn.  Most people will be flattered to be asked, and willing to help you.
What do you do on the day of?
Come dressed for work.  Do your research ahead of time, and have a list of questions to ask as you go through the day.  Ask about how they came to work there, what they like or dislike about their company, what advice they have for you about being successful in this field, and things like that.  You'll think of more as you go along, but it's best to be prepared.  Respect that they are at work, so wait to ask your questions at appropriate times, of course.  I think it's a nice gesture to treat them to lunch.  And always, always, always, send an appropriately grateful thank you note within 24 hours.
Career Coaching and Job Search Courses
Build up all your job search and interview skills fast with one of my coaching memberships!