Job Search Tips
Sure-Fire Secrets to Get More Interviews and Find a Job Fast
Fastest Way to Find a Job Series
Table of Contents
Click to expand question sets, then click individual questions to read the article.

Let's face it… job searches suck. No one likes having to put themselves out there for evaluation and judgment, and the nature of the search is that it's filled with rejection. Job searching is often a numbers game…sometimes you've got to go through a lot of "No"s before you get to a "Yes." And then there's the financial pressure. No doubt about it…if you're in a job search, you want out of it now.

The way to get out of a job search and into a great job fast is to hit it hard and be aggressive. You've got to talk to people, be your own best advocate, and learn to sell yourself for the job. You've got to learn to think of yourself as a product that someone, somewhere really needs. If there ever was a time to step out of your comfort zone, this is it. Now, I know that's a lot easier said than done, so I'm going to help you out.

Career Confidential is launching a brand-new blog series: the Fastest Way to Find a Job – 25 Tips for a Super-Fast Job Search. In this 25-article series, I'm going to give you my best secret tips, tricks and strategies for making your job search faster and more successful.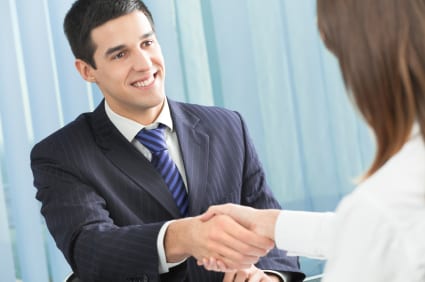 Each article will show you a different path to finding a job. Some of them are what you'd expect…job boards, career fairs, networking, LinkedIn…but you will find fresh new angles to take and better strategies for success. Others are a little more unexpected…like going to your previous boss to ask a few questions, job shadowing, utilizing YouTube, and a few more offbeat ways you'll see later. In each one, you will discover great suggestions, tons of powerful, effective ideas and lots of encouragement for your
job search.
I'm going to show you new ways to find more jobs than you ever expected or have ever been able to find until now. You need to find those job opportunities so you can get more interviews (and then you can dig into our How to Answer Interview Questions Series to learn how to crush them). The more interviews you have, the more power and confidence you have. You'll have choices and options. You will have the power to choose the job that fits you best.
Your dream job is out there, and I'm going to help you find it….fast.
**This series is just one more way Career Confidential stands behind you in your job search and interview process. Please explore our blog and site (check out our amazing job search tools) to take advantage of our expertise to give you the edge you need to get the job you want fast.