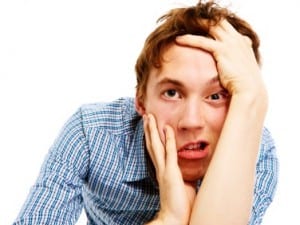 There's a right way and a wrong way to do just about everything...and that includes your job search.  Certain actions WILL be more effective than others, and you don't want to waste time on things that don't work.
If your job search isn't getting the results you want, maybe one of these is the cause:
Your resume has no numbers quantifying your accomplishments.  You've got to give employers "hard" evidence for why they need you.  Numbers don't lie.  Money talks.  Use any numerical cliche you can think of to convince yourself to translate your accomplishments into numbers, dollars, or percentages.  Where did you save money, make money, save time, improve efficiency, grow the business, make new sales, increase productivity, improve accuracy, etc.?
You're getting no action from your LinkedIn profile.  If you're not getting any kind of attention through LinkedIn, you need to take a long hard look at your profile.  Is it complete?  Does it sell you as a candidate?  Does your summary/specialties area include the kinds of keywords you need for your industry?  And don't forget to make an effort to make new connections, join groups, and participate in conversations.
You're not using Twitter and Facebook, too.  Jobseekers need to pull out all the stops and use every available avenue to get to a new job.  That includes Twitter and Facebook.  Chances are, you're already on Facebook, at least.  Clean up any questionable pictures or posts, and let the world know you're looking for a job.
You're spending 8 hours a day on your computer.    Even the most dedicated and effective job seeker doesn't need to spend 8 hours a day at it.  The old advice of "treat your job search like a job," makes sense, but not if it means you're not getting out there to meet people or taking care of yourself.  Spend maybe 5 hours on your computer.  Then, find places to network in-person.  Volunteer.  If you can volunteer somewhere that benefits your job skills, that's even better.  Get some sunlight and exercise.  Take care of yourself so that you remain upbeat, energetic, and project a positive attitude.
You're feeling discouraged.   I know how much of a beating your ego can take in the job search, and I know you are probably feeling real financial pressures.  But.  That positive attitude I just talked about isn't just for you.   A happy, confident person is much more attractive to a potential employer, and you could damage your chances if you start projecting desperation.  (Not to add any more pressure, of course.)   But here's what to do to stay motivated:  do something fun every day, read something great (motivational books work, but so do industry-related things), and evaluate what's working for you and what's not.  If it isn't working, change it.
You haven't contacted a single hiring manager.  You have to go after the great jobs, not wait until they're posted online.   That's how you find the "hidden jobs" I'm always telling you about.  Start identifying and contacting hiring managers at companies you'd like to work for.   The more the merrier!
You're getting interviews but no offers.  This is like lots of dating with no ring in sight--only a lot less fun.   If you've made it to the interview, they're interested.What's going wrong between "It's good to meet you" and "We'll call you when we've made a decision"?-  First, check out this video on a critical interview mistake.   -  Then, do some research on job interview skills. -  Read articles (the ones from Career Confidential are great).-  Watch videos on YouTube-  Role-play some interview questions with a friend, or even hire an interview coach to help you.No step is too much for this one.  You're so close.  Learn to close the deal.