Is your most important task in the new year to get a job? Or get a better job? That's a great goal. But to achieve it, you're going to need to break it down into action steps. With that in mind, here are my best 7 New Year's Resolutions for Job Seekers that will get you hired!
Strengthen Your Resume
As a recruiter and career coach, I can tell you that 98% of resumes need at least some help. How do you know if yours is in the 98%? You can play the odds and assume that it is, or you can just look at results. If you've been job searching for a couple of months already but aren't getting interviews, it's time to redo your resume.
The top resume improvements are:
Quantify Your Accomplishments – Quantifying means to describe your accomplishments in terms of numbers, dollars, or percentages. For example, instead of saying, "Responsible for boosting sales," say, "Boosted sales 35% in one year."  See more info on quantifying your resume here.
Add Bullet Points (and Remove Paragraphs) – Bullet points are easier to read than paragraphs. If it's easier to read, it's more likely to be read and remembered.
Find a perfect resume template here.
Improve Your LinkedIn Profile
Recruiters and hiring managers actively search LinkedIn for good candidates. Make sure they find you by beefing up your profile. You need a strong headline, a good business-appropriate photo, and a compelling summary.
See my LinkedIn Profile Tutorial here.
Join Job-Related Groups
Networking is still a top way to get hired. But to find those connections, you have to talk to people. Boost your network and your access to job leads by joining groups both online and in the real world. LinkedIn groups are an outstanding resource. Just make sure you're joining career-related groups, not job-seeker groups. The people who can hire you are in career groups.
Also, join professional organizations related to your career and participate. By all means, go to events and seminars. Talk to people in your field with the goal of getting to know them, rather than with the goal of finding a job. This is an authentic way to build a network that will pay off for you in the short-term (with a job) as well as the long-term.
Stop Applying for Jobs Online and Contact Hiring Managers Directly
No matter how qualified you are, your resume can and will get overlooked through the online application process.
I love to tell the story of Ed who held a special and even rare certification. He applied online for the same job twice but never got a call. So then, he contacted the hiring manager for the job, got the interview, and got enthusiastically hired. Ed's new boss had never seen his application. (See Ed's story here.) Sadly, Ed's story is very common.
Happily, the way to get around it is to contact hiring managers. Who is the hiring manager? This is the person who would be your boss or your boss's boss in that company. That's who you need to speak with because that's the person who can see your value and say "Yes, you're hired!"
If you'd like more information on how to do this, I invite you to attend my free training Stop Applying Online and Get Hired, or any of my other free training webinars. 
Get Better at Interviews
If you go to all that work to get an interview, you want to crush it and get the offer, right? Start by downloading my Free Job Interview Prep Kit. This is a comprehensive guide to prepare for your job interview.
Then, start on my How to Answer Interview Questions blog series. It's 101 tough job interview questions with coaching on how to answer each one.
Or, get the entire How to Answer Interview Questions series in an Amazon ebook, along with How to Answer Interview Questions II.
Let EVERYONE Know You're Job Hunting
You never know where your next job lead may come from. The logical source most people think of is work colleagues, but the truth is that your friends, family, and acquaintances all know people you don't. Most people are happy to pass along information, but they need to know that you're looking.
Take Better Care of Yourself
Job searching is stressful and tough. Prep yourself for it with healthy eating and exercise. Reward yourself with fun, like spending time with family and friends. Keeping a positive attitude during your search will benefit you every time you speak with a potential employer.
Bonus Tip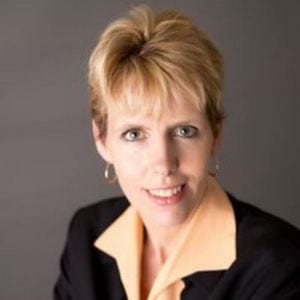 If you're struggling with any piece of your job search, get it solved the fastest way possible by working with me as your career coach!
Find career coaching information here.