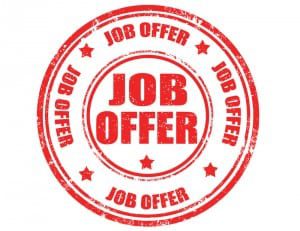 Say you have a panel interview with one of the world's leading companies...what do you do?
Hi Peggy,
...I recently used your 30/60/90 day plan at an interview with Apple Inc., and the results were astonishing. During the panel interview, I received a surprised reaction from the panelists when I showed them my 30/60/90 day plan, but as you said they were receptive to it. One of them actually said, "Oh, that's cute." I did not get a chance to finish the 60/90 portion of my plan because they said position was so new, and that it was hard to predict the future needs of the position. The next day, I received a call back from my recruiter with a job offer.
My recruiter said he received high remarks from my interviewers about my business plan. I will use it again to negotiate my salary in the future.
Thank you so much, Peggy!
Jackson L.
The 30-60-90-Day Plan:
Elevates the quality of your interview
Enhances your communication
Dramatically improves your interview performance
Causes you to stand out
Gets you the job offer
Get your 30-60-90-Day Plan today and use it in your next interview to get the offer!
30-60-90-Day Action Plans for everyone else (people always ask if these plans are worth it if you're not in sales, but actually they're even more impressive outside of sales jobs)