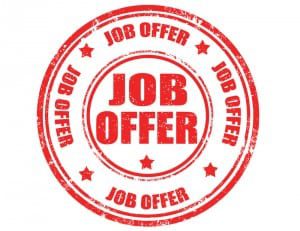 It's not always enough for me to tell you something works--sometimes you need to hear from people who were in the same boat...
If you want to be effective in landing interviews and getting a job, I highly recommend you purchase and follow closely the instructions Peggy McKee and the Career Confidential staff give. I got in front of hiring managers and landed multiple interviews by following their instructions. The 30-60-90 day plan and how to follow up after the interview are worth the price alone. Peggy and her staff are genuine and hung in there with me until I landed a job.

Thanks again,
Scott Love
Senior Right of Way Agent
Congratulations Scott!
If you're in the job search, I want to see a note like this from you soon.  So here's what you should do:
Get multiple interviews by going directly to hiring managers with a killer quantified resume.
Bring a 30-60-90-Day Plan to every interview.
If you want personalized coaching to get your individual questions answered, join us in our Total Access Coaching Club.
Best of luck!