New graduates and other entry-level job seekers have challenges that are a little different from other job seekers--primarily that you probably have a smaller usable network, limited job experience, and limited interview experience. Here are a few job search tips for students that will help you get on the road to a job offer:
Use Job Fairs, Recruiting Events, and Networking Events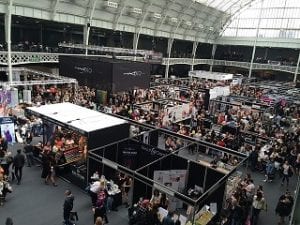 Use job fairs or campus recruiting events, BUT use them wisely. 
Do your homework on the companies that will be represented at the event, so you know who you're talking to. This is not the place to find out what they do...it's the place to introduce yourself to them. Realize that you'll have a lot of direct competition. Get business cards from everyone you speak with and make sure to contact them after the event. 
For more information, read these articles in my Fastest Way to Find a Job series: How to Work Trade Shows and How to Use Career Fairs for tips on how to handle these events smoothly and successfully.
Follow Up with Everyone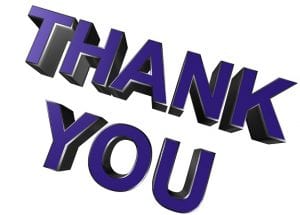 This is a big job search tip for students that often doesn't get the attention it deserves: Follow up your interactions with everyone in your job search.
If you attend a job fair, send an email to all company reps you gave a resume to within a couple of days. Mention the job you're interested in and briefly say why you'd be a good fit. Keep it short and sweet. If you don't contact them, they'll assume you decided you weren't interested. If you do contact them, you'll stand out--because many people don't.
If someone gives you a job lead, follow up on it -- and then let the person who gave you the lead know what happened. Always thank people for help they give you, even if it's just a name. That way, they'll help you next time. 🙂
If you get an interview, always send a thank you email within 24 hours. This is a key rule I tell all my candidates. You never know how fast a hiring decision will be made. A great thank you note can tip the scales in your favor if they're on the fence about you.
Sanitize ALL Your Social Media Pages
Clean up Facebook, Instagram, or anywhere else you've got an online presence. Recruiters and hiring managers will check those out to find out more about you. Make sure they're not shocked by what they see. Here's why you need to use Facebook in your job search.
Get On LinkedIn

Definitely get a LinkedIn page. This is where hiring managers (your future boss) and recruiters are, so it's the most effective use of your online time, if you learn how to work it right. See my LinkedIn Profile Tutorial for directions on how to set up your profile to attract hiring managers and get interviews. Your LinkedIn profile does give information about your job history and experience, but it's not like a resume and you have some nice ways to personalize your profile and sell yourself to potential employers.
Contact Hiring Managers Directly (No Online Applications)
Learn to contact hiring managers directly. Don't apply for jobs online. It will be a huge waste of time for you because you won't stand out from all the other entry-level job seekers (there can easily be thousands of applicants for any given position). Find the name and email of your potential boss at a company and contact them. This is how you get more interviews.
Learn Job Search Tips and Skills 
Attend some of my free training webinars to learn what they didn't teach you in school:  how to get a job.