An interview begins long before you shake hands with the interviewer. Preparing for an interview is critical to your performance because the best-prepared candidate makes the best impression and gets the offer. How's your job interview prep?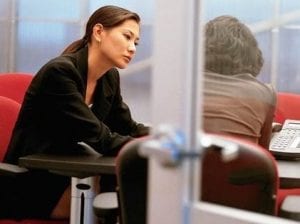 Here are 7 steps to the best job interview prep:
Research the company.

Use Google, LinkedIn and even Facebook to find out about the company's mission, market, size, scope, finances, plans, recent news, noteworthy executives, physical locations, operating challenges, typical sales processes (if you're in sales), methods or approaches, and anything else you can find out prior to setting one foot in the interview.

Make the best possible physical impression.

That means have your hair, nails, suit, shirt, shoes, belt, etc. in the best possible condition - everything pressed, cleaned, trimmed, and shined. Refresh basic interview etiquette (turn off your cell phone!) and even read up on what to do if you're invited to interview over a meal.

Know the route to the interview.

Know exactly how you'll get there (maybe drive it ahead of time). Plan for traffic issues to ensure you arrive early and aren't pressed for time, so you don't arrive hurried and anxious. Calm, cool, and collected is the name of the game on interview day.

Spend time rehearsing the actual interview conversation.

Think about what questions they'll probably ask you and think about what you'll say. Think of stories you can tell that illustrate your successes and develop answers to common interview questions. Develop your thoughts on various issues that may have a big impact on the company. Pay attention to financial, local, and global news for pertinent issues. Be aware of trends that may be important to this business and how they might affect it.

If you're at all unsure about your ability to answer interview questions in a way that sells you and projects your confidence and skill level, work with an interview coach.

Work up a 30-60-90-Day Plan before your interview.

Bring it to discuss so you can clearly demonstrate your value to the company.

Reach out to your network.

Try to get the inside story on what's happening at your prospective company and what your interviewer's background is. You'll be better prepared to ask questions and answer them.

Plan now for how you'll follow up after the interview.

Make sure you get an email address to send a thank you note. Know that you'll be referencing things you talked about during the interview in your note, so be aware of that as you talk (maybe take notes). Plan to ask about next steps and timelines so you're clear on what happens after you leave. Prior to the interview, prep and coach your references on the job you're interviewing for and a few points they may want to mention about you.
The more interview prep you do, the better off you'll be. You won't have uncertainties that drain your confidence. The more prepared you are, the smoother and more confident you'll seem--which inspires the employer to feel confident in making you the offer.
-------------------------
For more information, Download Career Confidential's Free Job Interview Prep Kit -- it's your ultimate guide to preparing for any interview.