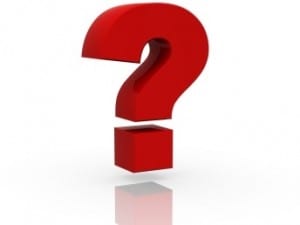 What's keeping you from getting hired?
You don't have the experience they're asking for?
You're not standing out over other candidates?
You have no idea…but you know you're getting interviews but not offers?
How do you get past those issues and get the job offer? You prepare a 30 60 90 day plan for your job interview.
A 30 60 90 day plan demonstrates that even if you don't have the experience, you can do the job and do it well. It makes you stand out over other candidates who don't bother to bring a plan. And, it makes hiring managers offer you the job.
I've seen 30 60 90 day plans get great job offers for brand new college graduates, career changers, people getting back into the workforce, military folks transitioning to civilian jobs, high-level executives, and more. When I personally used it, I got 5 job offers in one search. If you use a plan, you'll probably get the job—and you'll never go to another interview without a plan.
What's In a 30-60-90-Day Plan?
Basically, a 30-60-90-day plan outlines what you intend to do in your first 3 months on the job. For most people, the first 30 days involves some kind of training and orientation for your new role. The next 30 days is a transition time of digging deeper and learning more, so that in the last 30 days you can become fully-functioning and productive.
How to Prepare a 30 60 90 Day Plan That Gets You the Job
A job-getting 30-60-90-day plan depends on providing enough information and making it specific to the company.
I've spoken to plenty of job seekers who told me they brought a plan but it didn't work…when I saw their plans, they're almost always too short. Each 30-day section of your written plan should be a page long.
First 30 Days
In the first month or so, you'll get to know co-workers, customers, or clients. You'll learn the computer programs or platforms you need to get the work done. You may even be making initial evaluations of what kinds of things need your attention first.
Second 30 Days
During the second month, you should be digging deeper…getting to know people beyond your immediate working circle, building relationships, uncovering more information for your evaluations, and getting feedback on your progress.
Last 30 Days
By the last month, you should be actively making things happen. Maybe you'll be bringing in new customers, or beginning projects on your own. You might be implementing strategies based on your evaluations, or setting long-term goals.
Each job is different, so the details are different--but the process is the same. Every job has periods of getting oriented, settling in, and becoming a proactive part of the team. If you know you'll need to cycle through these faster, then you can work a faster timeline into your plan.
Getting Specific
Your plan also needs to be specific to the company. Why? Your plan gives the hiring manager a 'test drive' of you on the job. It's not much of a drive if your plan is too generic. It would be like test driving a minivan to imagine driving a race car. Yes, they're both automobiles, but the driving experience is vastly different.
So, be as specific as you can with your plan. Specificity requires research. Find out things like the name of the software the company uses, or it's biggest customers. Know the name of the conference coming up in the second 30 days you should attend. Use Google, LinkedIn, and your network to uncover these critical details.
Read more about how to find information for your 30-60-90-day plan.
Get Help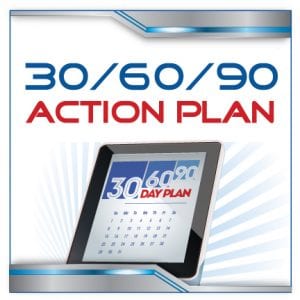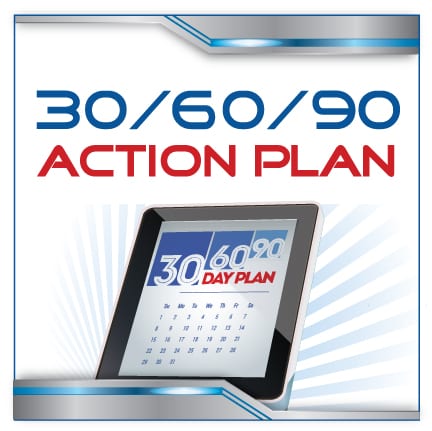 If you know you need more help and direction to create a plan that gets you hired, check out Career Confidential's tested, proven, 100% guaranteed 30-60-90-Day Plan templates (with coaching!):
Action Plan (for all jobs)
Sales Plan (for sales roles specifically)
Managers Plan (for management level roles)
Executive Plan (for Directors, VPs, Presidents, or C-Levels)