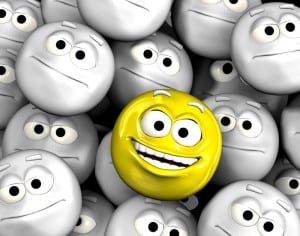 Do you dread job interviews? A lot of people do. How can you make job interviews exciting and fun?  Ask Jane:
I am so thankful for your Phone Interview Tips. They are excellent. I wish I had had them sooner, because now I see why I was not successful in getting the jobs I really had wanted. I didn't realize that a person could specify what time was best and thought I had to take it because they had phoned. I also had not known that I could be so bold as to ask for the next step in the interviewing process.

I now feel so much more confident in going for an interview — it was exciting and fun to be able to use these new techniques and watch the reactions of the interviewers. Thanks again. I still don't have a job, but know one is around the corner. The products you offer are fantastic and you learn so much, and through it all you become more confident in yourself because of these. THANKS! – Jane
Jane says that gaining confidence from learning how to interview well is the secret to making interviews fun.  Confidence while interviewing is huge…it will help you get hired.
What about interviewing holds you back and makes you not perform as well as you could?  Take the reins into your own hands and learn what you need to be confident in your interviews.  Here are some places to start:
Phone Interview Tips (because you can't make it to the face-to-face interview without acing the phone interview)