Review Spotlight
"This podcast literally landed me in the finalist pool!
I asked the question Peggy recommended at the end of my phone interview. The hiring manager said, "the fact that you asked that question confirmed my thinking. Yes, I am moving you forward to the next step." THAT is proof of the quality of her advice.
Everything I've tried that Peggy recommends has been GOLDEN."
– Lorna R.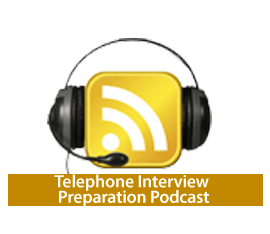 $17

Product Description:
In this podcast, you'll get a unique perspective on how to excel at the phone interview.  As a recruiter, Peggy McKee has conducted thousands of phone interviews.  She's seen the good, the bad, and the ugly from candidates who excel at phone interviews, and those who definitely don't.  This podcast is your chance to hear from "the other side" what the interviewer is really hoping to hear when they call you.
Listen as Peggy teaches you (in detail):
How to prepare your physical location
The types of questions you'll hear
How to address all the hiring manager's concerns in the limited time you have
The questions you need to ask that communicate your understanding of the job
How to ask for the next step after the phone interview
Product Details:
Podcast length:  10 minutes
Available as Sound File on website, or MP3 Download
Instant access at point of purchase with digital delivery
Automatic access to any future updates
Published by:  Career Confidential
Language:  English
What people say... Login to rate
Be the first to leave a review.
Show more