Job Interview Question
What do you know about this company?
How To Answer Interview Questions Series
Table of Contents
Click to expand question sets, then click individual questions to read the post.

This is a very typical job interview question.  Hiring managers want to know if you've done your homework.  Have you done any company research?

You would be surprised at how many job candidates can't answer this question.  Other candidates get a basic working knowledge of what the company does from reading through the corporate website and think that's enough.

If you want to really stand out among the other candidates and have a great chance of getting the job, the corporate website is only your starting point of preparing for your interview.

If you really want to be a "Wow" candidate, you have to uncover as much as you possibly can about the company before you get to the interview.  You can't use the excuse that "Well, if the first interview goes well, I'll look into it more deeply then.  Why spend a lot of time on something that may not go anywhere?"  That's a bit of a self-fulfilling prophecy.

If you don't do your research, chances are that the first interview will be your last one because you'll appear to be uninterested in the job (and you probably won't have a 306090 day plan, either).  That failed experience will reinforce your behavior for next time, and before you know it, you'll be through several first interviews with no second interview and no job offer.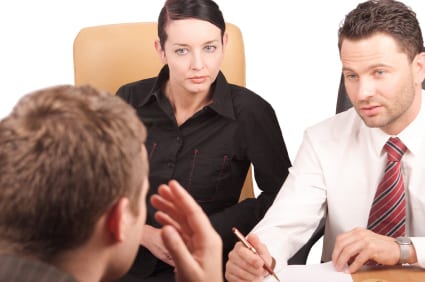 So where should you go besides the corporate website?
Google – When has the company been in the news lately?  Do they have any plans in the works?  Are there any blog articles about it?
LinkedIn – Companies put different information here than they do on their corporate pages.  Also look up past and present employees, if you can.
Facebook– Companies' Facebook pages have still a different focus and can give you another perspective.
Twitter – Sometimes, employee Tweets tell you a lot.
Competitors – Research the company's competitors to compare.
Ask people – Tap into your network or ask your recruiter for the inside scoop.
Use what you uncover to make yourself a list of information about the company.  Then when they ask you, "What do you know about us?" you can talk about their products, services, reputation, place in the market, problems, mission, history, and more.  You'll be better-equipped to talk about your skills in relation to their needs, and you'll have more-informed questions to ask in the interview, too.
Then you can say something like, "I know X, Y, and Z, and that's why I am very excited about working here.  I think I'm an especially good fit for you because of A, B, and C."  And you've just given them another reason to hire you.
————————————————————–
If you can't get past the online application, or you can't find the job you really want, watch my free webinar:  Stop Applying and Get Hired Instantly!
See how thousands of jobseekers skipped online applications, got multiple interviews, and got hired fast. Get a better job faster!