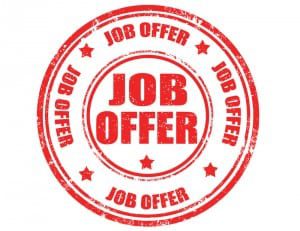 Imagine your job interview automatically turning into scheduling your onboarding process with the company!  That's what a 30-60-90-Day Plan did for a Country Manager (because of the conversation it allows you to have in the interview), and that's what it can do for you.  Karolina got 2 job offers in the same week by using a 30-60-90-Day Plan. See her story...
Dear Peggy,

I would like to thank you for your invaluable help - after several months of my unsuccessful  job search I have finally found a great job. I am going to take up the position of the Country Manager of a global logistics company in Poland. The offer I got even exceeded my expectations.

Your 30/60/90 Day Plan so impressed the hiring manager (as well as my improved resume, appropriate preparation to interview and right questions impressed the head-hunter), that the job interview automatically turned into scheduling my induction plan!

Moreover another company I spoke to and presented my Action Plan to also offered me a job in the same week!

I am very grateful for changing my attitude toward the job search process, making it more aggressive, effective and successful! I will recommend you to any job seeker I know!

Thank you and all the best to you and the whole your team,

Karolina
Are you about to interview for your dream job?  Get your 30-60-90-Day Plan now.  Never interview without it.