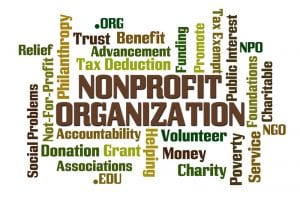 Many job seekers mistakenly think that a 30-60-90-day plan can only help in sales job interviews–but that isn't true. We've seen people in education, healthcare, finance, accounting, administration, operations, engineering, project management, management and executive level roles, and so many more.
Today's success story is from someone who used the 30 60 90 day plan to secure a role in the non-profit world–and who used it in salary negotiations to receive a better offer:
Dear Peggy,

I'm writing to you today to let you know, and to let others who are looking for a great job know, that your 306090 works, and delivers results!  I'm so happy to report to you that the document I prepared using the 306090 day template worked fabulously. I used your technique to develop my 306090 for my non-profit world.  I'm sure that it was instrumental in the decision my (soon to be new) employer made about hiring me.  I'm also sure it helped me in my salary negotiations.  Thank you for such a great strategy and product.

My best to you,

R.B.
Here is the 30-60-90-Day Plan that R.B. used:  30 60 90 Day Action Plan
We also offer plan templates and coaching for other needs:
30 60 90 Day Plan for Managers
30 60 90 Day Plan for Executives
Get the best job offer possible with great negotiation tips – Jack Chapman Tells How to Make $1000 a Minute