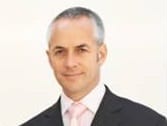 Paulus has never had to apply for work before. It always came to him...until now. He found himself in a job search, so he updated his resume, and created a 30-60-90-Day Plan (which he was told would not work--ha!).  The twist to his story shows the absolute power of persistence in a job search.
Enjoy his story.  I hope it inspires you.
Dear Peggy

Greetings to you and your team from Canada. Allow me to share just a short note with you all. In May of last year  I was at a cross road regarding my work. I have been working in Canada for over 4 years and have not had a weekend off. We my wife and I are not young anymore but still fit and healthy to do a good days work. In all my working career, I have not had to apply for work ever, the work always came to me.

So it was a real process for me to apply for a job here in Canada.  I'm so glad I found you at Career Confidential . I listened to many of the webinars and bought some of your material and studied it till I knew it well.

I wrote my resume and sent it to you, made the corrections and then did something which even my children said will not work. They are in Top Jobs here in Calgary one in the Legal sector and one senior town planner.

They said they never heard off such a thing as a 30/60/90 day plan. Well I did not listen to them. I presented my resume to a top 100 company and they were blown away with my plan. Bearing in mind I'm not that young (67-year old) I competed against top graduate young people.

The company told me they are very interested  but would have to offer the Job in-house first. Long story short the candidate only lasted 3 months. In the mean time, I completed a managers 30/60/90 day plan and sent an email off to the company informing them that I'm still interested and have done some more courses and would like to present them with my updated 30/60/90 day plan.

Well I'm happy to report that I got the Job and will start on X -X- 2015 and my salary is more than I expected.

To you and Carl and the team a BIG THANK YOU!

Paulus B.
How Paulus wrote his resume and got me to review it:  Extreme Resume Makeover Kit
The 30-60-90-Day Plan Paulus used:  30-60-90-Day Action Plan
I loved how Paulus followed up with the company--I am positive that his persistence and follow up helped him get the job.
Way to go Paulus!!!