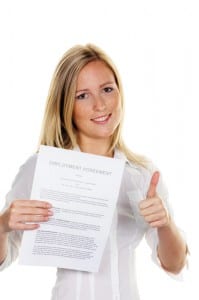 A 30 60 90 Day Action Plan is an interview tool that allows you to interview more effectively, communicate better, and help them 'see' you in the job.
30 60 90 Day Plans get job offers.  Look at what happened with Sidney:
Peggy,

I had to write this email to say THANK YOU. I interviewed yesterday for a job I really wanted.  When it came time for me to ask questions I pulled out my 30, 60, 90 day plan and presented it to them. WOW WOW WOW they were won over!!! One of the individuals (the final say-so guy) replied "I have been interviewing candidates for hourly jobs all the way up to Managers for over 20 years and never has anyone ever presented a plan like this. This is impressive. My mind is made up I have no further questions."

The recruiter I was working with received a call (before I could drive home, a 45 min. drive) with a job offer. IT REALLY DOES WORK!!!!! THANK YOU!!!!

Sincerely,

Sidney S.
Find out more about the plan that Sidney used here:  30 60 90 Day Action Plan  (also see 30 60 90 Day Action Plan Customer Reviews)
Get your own plan and get the job offer in your next interview!