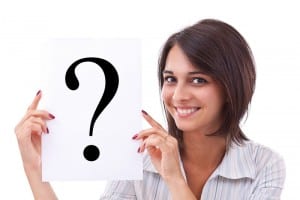 If you want to stand out from other candidates, and have an excellent interview that results in a job offer, you should ask questions.  I've put together a starting list of great questions to ask your interviewer.  Weave some of these questions into the conversation (don't ask them all at once) and you will have a fantastic job interview.
Questions That Give You Better Answers To Their Questions
 – What would an ideal candidate for this job look like?  
 – Tell me about your most successful employee.
 – What tasks will define success for this job?
 – What would sink an employee in this position?
What they say in response to these types of questions will tell you what they consider important.  This knowledge will help you deliver better, more tailored answers to their questions.
Questions That Help You Know If You Want the Job
– What's a typical work day like?
– What do you like or dislike the most about working for this company?
– What are your biggest goals over the next year or two?
– What happened to the last person who was in this position? (You want to know if they were promoted or fired and why that happened.)
You need to know if this job will be a good fit and if it will help you grow and advance your career.
Questions That Turn the Interview Into a Conversation
 – Do you agree?
– Did I answer your question?
– Would you like to hear more about that?
These kinds of questions that get them to respond to you help you establish rapport, and they help you know if you are on the right track. They also make you seem more confident.
(An outstanding way to turn the interview into a professional conversation that gets you hired is to bring a 30-60-90-Day Plan.  Even if it isn't perfect, the conversation will be miles ahead of what other candidates are doing.)
Questions That Uncover Doubts They Have About You
– Can you see me being very successful in this role?
– Do you see any reason you wouldn't move me forward in this process?
– Is there any reason you wouldn't hire me?
Try to find out what they think of you as a candidate while you are still in the interview.  If they have any doubts about you, the best time to overcome them is while you are there speaking with them.  Sometimes the doubt is something you can't do anything about, but often it's a result of a miscommunication or misconception–and that is something you can correct to save the offer.
—
For more questions to ask, click this link: killer interview questions.
If you have trouble asking questions in interviews, find an interview coach to role-play the interview with you .  It's worth it if it increases your confidence and gives you a smoother, more successful interview.