90-Day Plan Helped New Grad Pharmacist Get Senior Title Pharmacy Job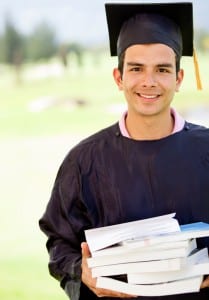 30-60-90-Day Plans absolutely help new graduates get a leg up in the job search race.  It's tough to get a job with no experience, but a 90-day plan shows that you can do the job even without it.
Jorge got a job usually reserved for pharmacists who complete a 2-year fellowship.  Congratulations, Jorge!
Dear Peggy,

I just wanted to say thank you so much for your services (interview prep documents, videos, webinars, [Hidden] Jobs Finder, and 90-day plan). With your help I was able to secure a job in the pharmaceutical industry straight out of pharmacy school. Your 90-day plan outline helped me impress the company so much that I was given a promotion to a senior title, which is usually for pharmacists who complete a 2-year industry fellowship. Thank you for helping me get the job of my dreams.

Warm regards,

Jorge, PharmD
This is the 90-Day Plan Jorge mentions:   30-60-90-Day Action Plan
We also offer:
30-60-90-Day Plan for Managers
30-60-90-Day Plan for Executives
Categories:
30-60-90-Day Plan, 30/60/90-Day Action Plans for Non-Sales, 30/60/90-Day Sales Plans, Finding a Job, Getting Hired, Interviewing Skills and Tips, Job Interview Advice, Job Interview Preparation, Job Interview Skills, Job Search, Job Search Success, Job Search Tips, Jobseekers, Success Stories