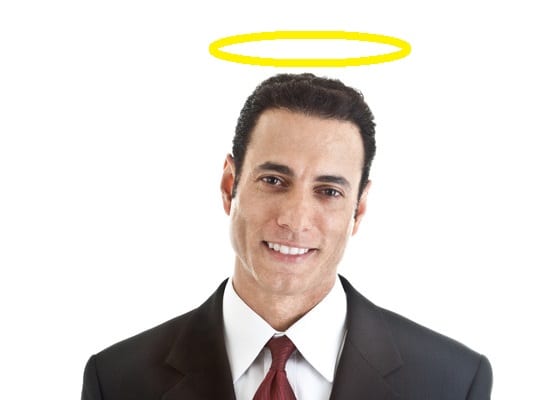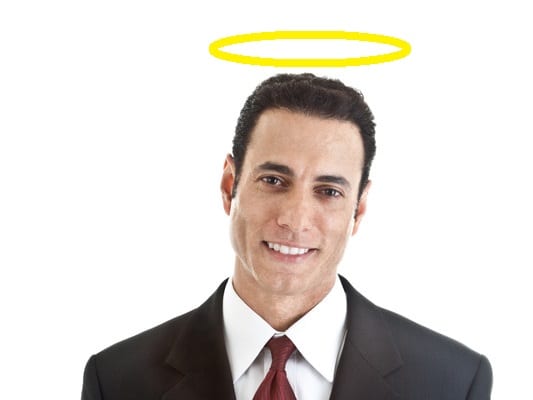 I've utilized the halo effect in my recruiting business for years, and it's something you can use to give yourself a big advantage in your job search.
What is the 'Halo Effect?'
The Halo Effect happens when we get an impression in one area that influences what we think of another area.
For example, we may assume that someone we think is attractive is also smart, kind, funny, or a good person. Or, we may see someone who's good at something, and we assume that they're also good at other things, or have a good personality.
The Halo Effect is the bias that's created from those first impressions. It's the reason that first impressions are so powerful.
Now that you know what it is and how it works, how can you make it work in your favor in a job search?
One very effective method is by creating a quantified resume.
What's a Quantified Resume?
A quantified resume is one that specifically includes numbers, dollars, and percentages (#s, $s, and %s) to help describe your accomplishments.
For instance, if you changed "Managed Research and Development team" to "Managed 6-person Research and Development team for 2 years," you would have quantified that accomplishment.
"Kept accurate records for Customer Service" might become "Maintained 100% accuracy in 5,000-item Customer Service database."
(Read more about how to create a quantified resume here.)
How Does a Quantified Resume Create a Halo Effect?
Numbers are incredibly impressive to employers (hiring managers). They provide hard evidence of what you can do. They create a 'wow' factor—even if your numbers aren't the biggest or the best. Just the fact that you have them is enough.
They set a positive bias in that hiring manager's mind about you.
They'll perceive that you have more value.
They'll perceive that you are someone who's smart and capable.
As a recruiter, my practice has always been to have people I presented to my client companies create a quantified resume. I knew that when they did, my client would be more excited to speak with them and they'd often come up with a stronger job offer as a result.
Even if my clients are guaranteed an interview based on my relationship with the company, I still make them quantify their resumes because of the halo effect they get out of it.
So if you AREN'T guaranteed an interview, how much more important is it that you quantify YOUR resume? It's critical.
When you do, you'll get more interviews, and you'll walk into a friendlier, more positive environment where they already see that you could be a valuable addition to their team.
I put the same resume advice that I give my candidates into my Extreme Resume Makeover Kit. I encourage you to get the kit today and create a quantified resume.