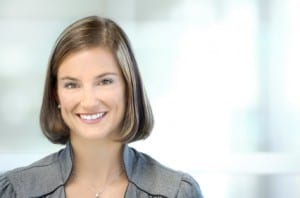 Have you been out of the work force for a while? This mom was home for 18 years, but she landed the job by "over-preparing" for her interviews and bringing a 30-60-90-Day Plan.
Peggy and Career Confidential,

Thank you for contributing to my success in closing the sale. In my first phone interview, I used many of your suggestions outlined in your "Interview Preparation Guide" and was OVER PREPARED for the call! Next, I used your template for a 30/60/90 Day Sales Plan and customized it in the in-person interview with the hiring manager.. she was so impressed that she told me that she was going to present it in her team sales meeting the next day!!!

For the third interview, I customized a PowerPoint presentation for the panel Mock CIO Sales call that I put together from the "Interview Preparation Guide" again. And finally, on the fourth interview over the phone with the Regional VP of Sales, he was so excited, he welcomed me to the team! Later that afternoon, the hiring manager sent me an email saying, "She just had to laugh, she didn't expect him to 'make the offer', but figured that she nailed it again!"

Peggy, I have been a stay at home Mom for 18 years after a successful 7 year sales career with IBM and have been searching for a job for 8 months!!

I am excited to begin my new career in sales next Monday! Thank you for your expertise and materials to provide the resources I needed to close the sale and get the job!

Regards,

DeAnne J.
DeAnne was able to go back to the same career she left 18 years before simply by learning how to interview very well (she used the Job Interview Prep Kit and the 30-60-90-Day Sales Plan).  Someone else might have given up after being out so long and coming back to the job market at her age (well over 40), but DeAnne brought her A game and got the job!  Way to go, DeAnne!
If DeAnne can do it, you can do it, too.  Get my free Job Interview Prep Kit and your own 30-60-90-Day Sales Plan today.