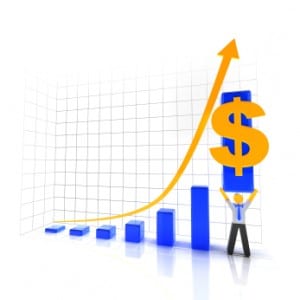 I received this amazing letter from Russ…with Career Confidential's help, he landed his dream job and boosted his salary and benefits by a total of 76%…plus bonuses!
Hi Peggy,

Just a very satisfied customer here to thank you (and Carl) very much for your great help and advice at Career Confidential that has helped me land a dream regional sales job in the food industry. My new base salary is 48% higher than my current position's base, and if you count all the perks and benefits that my new job has that the old one doesn't, that's a 76% increase over my old baseline, and that's not including any of the performance based compensation (bonus, sales override, and profit sharing). The reasonable first year potential for this role is nearly three times my current compensation!

I could not have landed this job nor negotiated this compensation package without the great information and advice that I have received from Career Confidential. The 30-60-90 Day Plan, "closing for the job," and other tips that I learned from your bi-weekly calls and other materials, as well as the confidence I gained are directly responsible for this great outcome.

Thank you. Thank you. Thank you!

– Russ Tolman
Congratulations, Russ!
Russ used a 30-60-90-Day Sales Plan (a MUST-DO if you are interviewing for a sales job) and my tips on closing for the job (boosts your chances of getting the offer by 30%-40%).
The bi-weekly calls he refers to are in my Total Access Club (total coaching for your job search).